Agri Hour
Hier is van jou hoof landboustories op OFM
─── ELSABÉ RICHARD 05:30 Fri, 07 May 2021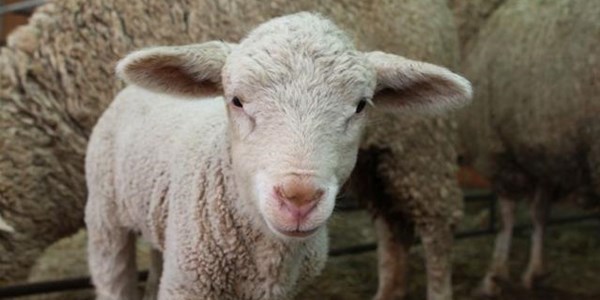 Ons kyk nou na jou week in die landboubedryf. OFM-nuus se Elsabé Richard lig nou vandeesweek se hoofstories op OFM uit...
Sien onderstaande PODCAST
'n Totaal van bykans 300 plaasaanvalle en -moorde het vanaf 1 April 2016 tot 31 Maart 2021 in die Vrystaat plaasgevind. Luidens 'n verklaring deur Vrystaat Landbou (VL), het 298 plaasaanvalle plaasgevind - wat 37 moorde insluit. Dr. Jane Buys, Veiligheidsrisiko-analis van VL, sê 143 kommersiële en opkomende boere is in dié tydperk aangeval, waarvan 16 vermoor is. Verder is 126 werkers aangeval, waarvan 14 vermoor is. Daar is ook 24 persone aangeval wat op plase en of kleinhoewes woonagtig was, waarvan 6 vermoor is. In sewe insidente is produsente én werkers aangeval en in een insident is 'n produsent én werker albei vermoor. Intussen sê Jakkals le Roux, voorsitter van VL se Landelike Veiligheidskomitee, dat 70 van die plaasaanvalle en moorde onder 12 landbougemeenskappe plaasgevind het, wat teen die Suid-Afrika/Lesothogrens geleë is. Hy sê die situasie teen die grens bly kommerwekkend en is 'n groot bydraende faktor tot onveilige landbougemeenskappe.
Police in the Free State are investigating a case of armed robbery and robbery with a weapon other than a firearm after a farmer was attacked and robbed by two suspects who pretended to buy sheep. According to police spokesperson, Motantsi Makhele, the suspects went to the Onverwacht Farm in Frankfort on Monday morning, pretending to purchase sheep from the farmer. He adds that the victim took them to the veld with his bakkie. Makhele says that the suspects fled on foot and were seen by other farmers who alerted the security and the traffic officials. The traffic officials phoned the police and the two suspects were in the meantime caught by farmers and security. OFM News reported on Monday that police are searching for suspects who were involved in a farm attack near Tierpoort in the Free State. According to Makhele, three elderly women, aged between 71 and 79, were attacked on their farm last week Thursday by three men. Two of the victims were referred to various hospitals in Bloemfontein for treatment.
EN
Nog 'n hoenderboerdery aan die Oos-Rand van Johannesburg in Gauteng is onder kwarantyn geplaas ná 'n uitbraak van die uiters dodelike voëlgriep. Die Suid-Afrikaanse Pluimveevereniging sê dié jongste uitbraak mag dalk nie die huidige handelsbeperkings wesenlik beïnvloed nie. Dit volg nadat Botswana en Mosambiek verlede maand alle pluimveevleis, eiers en vere uit Suid-Afrika verbied het, terwyl Lesotho die invoer van eiers uit Gauteng verbied het toe voëlgiep in twee provinsies bevestig is. Hierdie uiters dodelike voëlgriep word deur wilde voëls oorgedra, veral gedurende hierdie tyd van die jaar wanneer hul natuurlike migrasie noordwaarts voorkom. Alle persone word versoek om op die uitkyk te wees vir dooie voëls en dit by hul naaste staatsveearts aan te meld. Verbruikers word verseker dat eiers en braaikuikenprodukte veilig is om te eet, mits normale kookprotokolle gevolg word.
OFM-nuus