Agri Hour
NC department makes agriculture 'young and attractive'
─── 05:30 Wed, 30 Jun 2021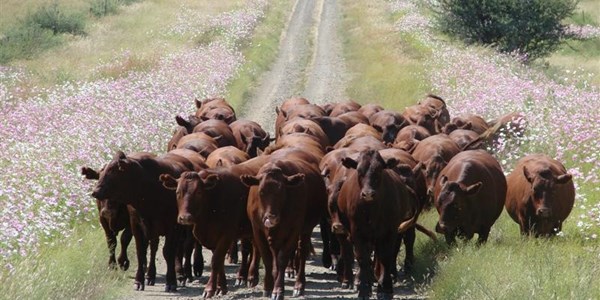 With Youth Month coming to an end, the encouragement of youth involvement remains crucial for economic development at large.
See PODCAST below
Spokesperson of the Department of Agriculture in the Northern Cape, Zandisile Luphahla, says that his article was inspired by a message of a young Zambian farmer, Dr Tamara Happy-face Kaunda, when she stood up holding a magazine with the face of an elderly lady on the cover. Luphahla says that Kaunda explained that these types of magazines are what repels the youth from agriculture. She says that in order to attract the youth one needs to include them by making agriculture attractive and appealing.
Luphahla says, "As a department, we welcome 75 people who have studied and returned to the province and the department took them on an internship programme to go and learn entrepreneurial skills as well as other professional skills in the agricultural sector."

Additionally, there are other programmes in place that the government and the Air National Youth Development Agency and VWK, and various other stakeholders train and develop the skills of more young people within the agricultural sector.

"It is time now that, as the sector, we focus our energies on getting more people involved in the sector as professionals and entrepreneurs who will be able to contribute to the agricultural value chain," says Luphahla.
He adds that during the Virtual Day Debate at the Northern Cape Provincial Legislature, MEC for Agriculture, Environmental Affairs, Rural Development, and Land Reform, Mase Manopole, was in agreement with the NDP and further indicated that South Africa was fortunate to have a youthful nation - hence the youth development agenda should take centre stage.
"Given the opportunity, young people have got the opportunity to excel as agricultural professionals and entrepreneurs and compete successfully in the crop, horticulture, and animal production value chain.
The Department's agricultural graduates programme, which saw 75 young people being welcomed by the MEC in April 2021 to undergo a two-year internship programme, is one of the many opportunities which could see the face of agriculture taking a different shape," says Luphahla.
He concludes by stating that the department is excited about what lies ahead and the various collaborations and partnerships made with different agencies.
"The main objective is to contribute to accelerated food production through development of a pool of competent young producers, to provide a platform for active participation of youth in Agriculture, Land Reform and Rural Development," Luphahla.
OFM News/Lee Simmons