Agri Hour
Urgent meeting requested to bridge gap of food security post #UnrestSA
─── ELSABÉ RICHARD 05:30 Thu, 22 Jul 2021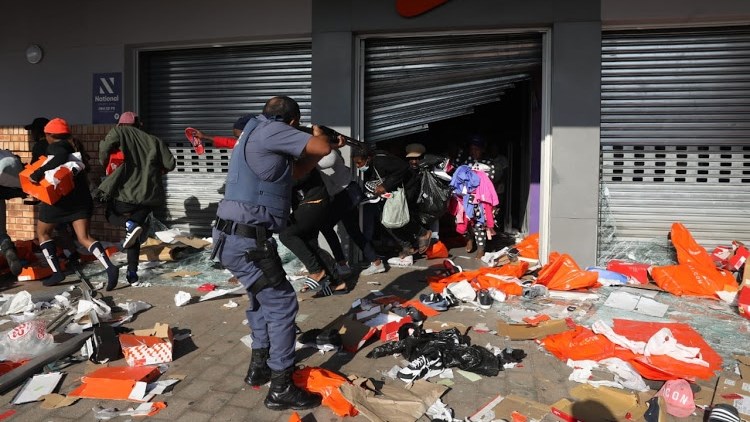 The unrest that swept through KwaZulu-Natal (KZN) last week has resulted in the import food industry losing significant volumes of raw material and 40 000 tons of cold storage capacity.
Paul Matthew, CEO of the Association of Meat Importers and Exporters (AIME), say they have made calls to government stakeholders to help accelerate the flow of meat products through the Durban port in a bid to prevent food shortages.
See PODCAST below
Matthew tells OFM News that AIMIE has requested to have an urgent meeting with the Department of Agriculture, Land Reform and Rural Development (DALRD), as well as the Department of Trade and Industry (DTI), since last week Thursday but has on Wednesday 21 July not received any feedback.
Costs incurred as a result of the riots that made international headlines, have not been determined yet but Matthew predicts that the repercussions will be huge in terms of food security for South Africa.
The situation that the industry is faced with as a result of cold storage capacity losses, is that it is unable to move raw material that is used in the food manufacturing sector out of the port. This, as there are regulations that need to be met first in order to move the products, "and obviously that's not happening at the moment because of a lot of infrastructure [that was] lost. Hence why we're calling on government to help us to expedite [the flow of the product] so that we can get containers out of the port of Durban."
Government's failure to assist the food industry to get the product out of Durban into cold storage facilities in Johannesburg might lead to a worse food crisis within a few weeks' time, warns Matthew.
He cites moving the product to cold storage facilities in Gauteng as a feasible short-term solution could help the industry tremendously. This, until the cold storage facilities in KZN comes back online – which may take any time from three months to even a year in some cases.
Lessons learnt
One of the lessons that the industry has learnt from the unrest is that security in key areas would have to be increased. Matthew says that this will, however, cost the industry a lot of money.
"The next lesson learnt is that we've got to ensure that [when] we use road transport on the N3 from Durban to Johannesburg that that product is safe… So, I think as we do business in this country we're going to do [it] very differently and how you almost secure what you have, which is going to come at an additional cost.
"I think government is also going to look at their system [and realise] that they've got to do business differently," says Matthew.
He concludes by saying that AIMIE is strongly behind food safety and believes in all the tests and regulations, "but we're just saying – can we all work smarter; can we have more resources so that we don't have these backlogs and we don't have such slow processes."
"We've got to just think differently."
OFM News