Agri Hour
Hier is van jou hoof landboustories op OFM
─── ELSABÉ RICHARD 05:30 Fri, 10 Sep 2021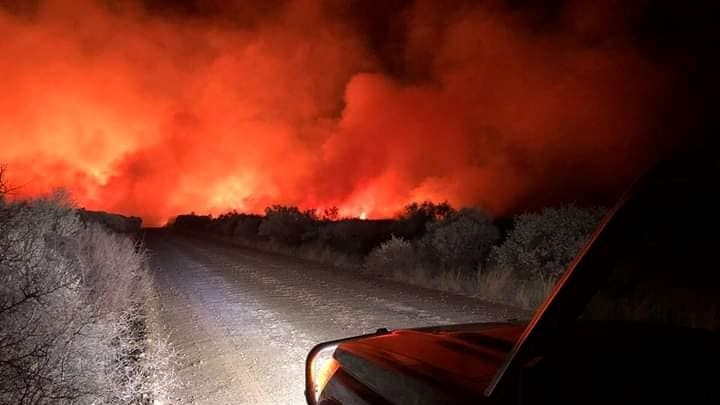 Ons kyk nou na jou week in die landboubedryf. OFM-nuus se Elsabé Richard lig nou die hoofstories op OFM vandeesweek uit...
Sien onderstaande PODCAST
Sentraal Suid-Afrika is die afgelope naweek deur wegholveldbrande geteister. Johan Breytenbach van die Vrystaatse Sambreel-brandbeskermingsvereniging, sê die grootste brand in die Vrystaat is in die Ventersburg-omgewing aangemeld. Hy deel ook dat onder meer diere, voertuie en infrastruktuur weens die veldbrande verwoes is. Die Ventersburg-brand het van Vrydag af gewoed en is eers teen Sondagoggend 03:00 geblus. Breytenbach sê die afgelope naweek se veldbrande vergelyk nie met die Petrusburg-brande wat in Julie gewoed het nie. Net meer as 104 000 hektaar weiveld is in die Petrusburg-omgewing binne 27-uur verwoes. Intussen het die Noordwes bekendgemaak dat meer as 500 000 hektaar veld in totaal hierdie jaar in dié provinsies weens wegholveldbrande verwoes is. Dit, terwyl 290 000 hektaar veld die afgelope maand in die Noord-Kaap verwoes is.
The DA in the Eastern Cape has strongly condemned what it said was the continuing plague of farm attacks in the Sarah Baartman District. MPL, Bobby Stevenson, was commenting on the murder of 55-year-old dairy farmer, Werner Buchner, who was killed on his farm in the Nanaga area on Sunday night. His wife, Estelle was also injured in the attack, while Buchner's 30-year-old son was also shot. Stevenson says this was the third farm attack in the province in the last three weeks, with the two others in the Hankey District in August.
'n Brandwaarskuwing is namens die Noord-Kaapse brandbestryders uitgereik oor die verspreiding van moontlike brande weens die toename in windspoed in die noordelike dele van die provinsie. Die waarskuwing lui dat baie gevaarlike tot uiters gevaarlike veldbrandtoestande van Donderdag 9 September tot Maandag 13 September oor die grootste deel van die Noord-Kaap sal heers. Die publiek word aangemoedig om versigting te wees en om nié oop vure in die veld te begin nie omdat dit maklik kan versprei. Brandbestrydingstoerusting moet ten alle tye gereed wees om te reageer, sou daar 'n brand ontstaan en veldbrande moet by die brandbeskermingsvereniging in die omgewing of by die munisipale brandweerdienste aangemeld word.
EN
The size of the disease management areas affected by foot-and-mouth disease in KwaZulu-Natal has been reduced. The Minister of the Department of Agriculture, Land Reform and Rural Development, Thoko Didiza, says in a statement that this decision follows the conclusion of the second round of serological surveillance. It was established that the disease, within the disease management area, is still confined to two clusters of diptanks in Mtubatuba and Nongoma. The department's spokesperson, Reggie Ngcobo, adds that this shows that the restriction on the movement of animals out of, within, through and into the disease management areas was sufficient to prevent the disease from spreading. He says that in total, foot-and-mouth disease was detected and confirmed in 29 locations, comprising of two clusters of diptanks in communal grazing land, as well as two commercial farms. Movement of cloven-hoofed animals and their products into, out of, through or within the disease management areas is still only allowed on authority of a permit issued by the Veterinary Services of the area.
OFM-nuus