Agri Hour
Former FS Female Farmer of the Year talks about farm safety after attack
─── ELSABÉ RICHARD 05:30 Mon, 13 Sep 2021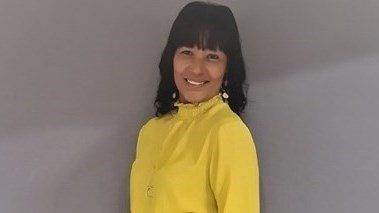 The importance of having a secure environment cannot be stressed enough.
These are the words of Mimie Jacobs, a farmer outside Bloemfontein in the Free State, previously crowned as Female Farmer of the Year.
See PODCAST below
Jacobs, who was brutally attacked on her farm in February last year, says that every industry has its own risks and when it comes to farming, she believes that farmers, their families, and workers' safety is risk number one on the list.
Because of this, farmers need to assess their personal safety and secure their immediate environment. She describes farm attacks and murders to be crimes of opportunity as attackers are aware that the farmer is located far from neighbours or a police station and that they will not receive help immediately.
"I look at my own case and I had to walk about 7km to the nearest farm [after being attacked]. They (the perpetrators) knew that help is not in close range," says Jacobs.
What she's done in the interim was to secure her personal space. This included making sure that, amongst others, safety gates and alarm systems were installed.
Other things she advises farmers to strongly consider is to look at whether dogs are still in good shape and if there are any defects on fences and gates on the farm. Jacobs stresses that looking after one's safety should become a lifestyle.
Additional important safety measures are to build a good and trusting relationship with your workers and also to join the local farmers' unions.
"With my attack, the farmers union was the first ones on the scene - before the police and the ambulance," she adds.
READ: Só lyk syfers vir plaasaanvalle en –moorde in Sentraal SA
Jacobs' advice follows after OFM News reported last year that police spokesperson, Motantsi Makhele, stated that it is alleged that three men forced the kitchen door open and found Jacobs alone on Saturday night 22 February 2020. The attackers demanded money and threatened to kill her if she did not give them the money.
According to Makhele, Jacobs did not have money on her so they demanded her bank card with its pin, which she gave. "One of the suspects was communicating on a cellphone with another person giving the person her card and pin information. The withdrawal on the other side failed as she had already exceeded her daily limit. The suspects then fled the scene with her cellphone and bankcard.
"Jacobs managed to escape and ran to a nearby farm to ask for help."
READ: Boere, polisie en nooddienste vinnig op hul pos ná aanval op Vrystaatse vroueboer
"What is very important in order to get justice is to make sure that you follow up on your case. Many people don't have closure today because some of the perpetrators have not yet been caught or the investigation is still continuing, but it is important that you pursue that as well and that you have a look at what is happening on your case.
"You need to give your collaboration as well and people should not take no for an answer. When an official drags his feet… I always believe that there is always a higher person to report to. We have a right as South Africans to question processes, to question what is happening and the way things are being done in our country… So, don't take any answer as final.
"This is what I am doing. I'm still probing. I'm still asking and I'm still pushing as far as my [cases'] investigations are concerned because I need answers and it's up to me to drive it. I think one should take accountability of where you are and the process," says Jacobs.
Investigations into Jacobs' case is still ongoing at the moment.
OFM News