Agri Hour
Hier is van jou hoof landboustories op OFM
─── ELSABÉ RICHARD 05:30 Fri, 24 Sep 2021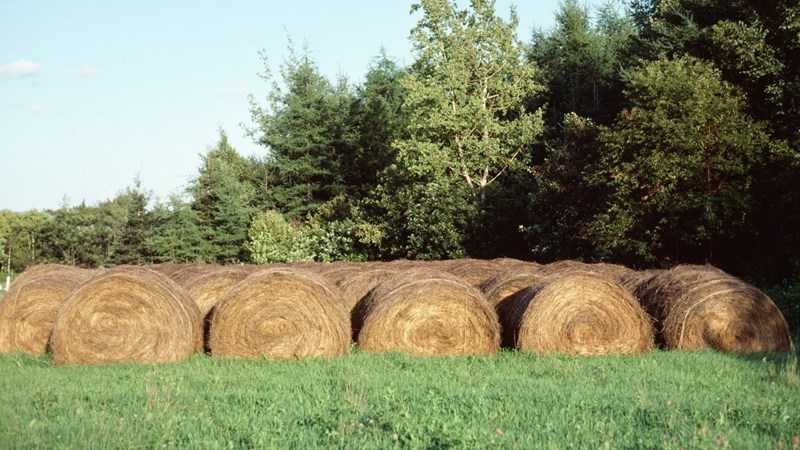 Ons kyk nou na jou week in die landboubedryf. OFM-nuus se Elsabé Richard lig nou die hoofstories op OFM vandeesweek uit...
Sien onderstaande PODCAST
Die eerste, klein sprinkaanswerms het reeds in onder meer die Cradock en Graaff-Reinett-omgewings in die Oos-Kaap, sowel as in Concordia en Springbok in die Noord-Kaap, uitgebroei. Volgens Nicol Jansen, president van Agri Noord-Kaap, het sprinkaanbeamptes en hulle spuitspanne vinnig gereageer en die swerms is bespuit. Hy sê sprinkane kan 'n hewige plaag word wat enorme verwoesting kan saai en by die Departement van Landbou aangemeld moet word omdat dit 'n beheerde plaag is.
Farmers need to deworm their livestock during early summer in order to prevent experiencing an internal parasite problem during the summer. This is according to Dr Berry Mutowembwa, a veterinarian at the Agricultural Research Council, who warns that roundworms and liver flukes are the most economically devastating groups of internal parasites. He, however, acknowledges that tapeworms are just as damaging as they suck nutrients from animals, but adds that it is mostly roundworms and flukes that are most damaging. Mutowembwa says Roundworms tend to have a negative effect on the animals' growth. Mutowembwa says that adult cattle tend to develop resistance against roundworms. Some of the internal parasites can also be transmitted from animals to humans, and Mutowembwa, therefore, urges people to be careful when handling infected animals.
Lekker warm temperature word in die eerste week van Oktober verwag. Maar Johan van den Berg, onafhanlike landbouweerkundige, voeg verder by dat die kouefronte wat nog oor die Wes-Kaap beweeg, die rede is vir die daling in temperature wat in die binneland ervaar word. Hy sê reënvooruitsigte toon dat daar 'n moontlikheid vir reën in die sentrale na oostelike dele, wat die Oos-Vrystaat insluit, in die tweede week van Oktober ontstaan. In terme van reënvooruitsigte in die droogtegeteisterde gebiede in die Noord-Kaap sê Van den Berg toon weervooruitsigte op hierdie stadium dat daar nie reën op die kaarte vir daardie gebiede is nie. Daarmee saam sê hy inwoners moet kennis neem dat sterk winde nog heelwat voor sal kom wat die versprei van veldbrande kan veroorsaak
EN
The Departments of Agriculture in the Free State, Northern Cape and North West are continuing their rabies vaccination campaigns, encouraging pet owners to vaccinate their animals. This is in anticipation of World Rabies Day which is celebrated on 28 September each year. This year's theme is "Rabies: Facts, not Fear." This day aims to educate people with regard to the virus and to dismiss any misconceptions they might have about rabies. According to Ernest Ngoepe from the Agricultural Research Council in South Africa, dogs are the main source of the disease and as such, often infect their owners. When humans become infected they tend to experience flu-like symptoms and as the disease progresses, humans become aggressive and start to hallucinate. Furthermore, the person can develop hydrophobia and become reluctant to drinking water. Eventually, the person will fall into a coma, become paralysed, and die.
OFM-nuus