Agri Hour
Liefdadigheidsorganisasie teel nou skape om boere te help met kuddes
─── ELSABÉ RICHARD 05:30 Wed, 13 Oct 2021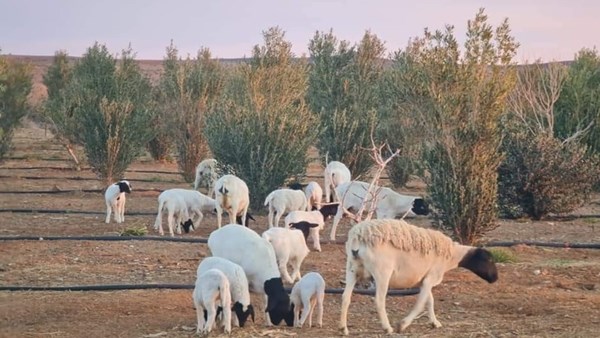 Die gevolge van voortdurende droogte en woedende veldbrande kan vernietigend vir boere wees.
Dit raak nie net boere se beursies nie, maar ook hulle kernkuddes. Hierdie gevolge lei soms daartoe dat produsente besluit om hulle plaashekke te sluit, maar Chris van Beljon, stigter van Boere Droogtehulp SA NPC, wat nou as Bring Hoop bekend staan, is hard besig om sy bes te probeer om boere op hulle plase te hou.
Sien onderstaande PODCAST
Bring Hoop is al van verlede jaar af besig met die aanteel van skape om boere te help om hulle kernkuddes weer op te bou. Dit, nadat baie boere van hulle kernkuddes ontslae moes raak weens voortslepende droogtetoestande.
Die aanteel van skape geskied op 'n plaas tussen Brandvlei en Kenhardt, wat in die die middel van die droogtegebied geleë is. Van Beljon huur dié plaas by 'n boer wat nie meer kans gesien het om verder te boer nie, en alhoewel dit baie uitdagend is en veegetalle reeds verdubbel het, sê hy hulle het hulp nodig om dié projek vinniger aan die gang te kry.
"Ons wil graag ons getalle van so aard kry dat ons die ekstra lammers weer kan uitdeel aan boere om hulle getalle op datum te kry.
"Dié projek is 'n eerste in sy soort in Suid Afrika en dalk die wêreld.
"Ek het begin met 76 skape, waarvan 24 geskenk was en die res het ek gekoop. Daar was ook heelwat wat gevrek het. Duur lesse is geleer…
"Vandag staan ons op 149 skape en probeer ons alles in ons vermoë om die diere so mooi en gesond as moontlik groot te maak en te behou. Ons boer huidiglik met Swartkop Dorpers maar het ook ander kruisings op die plaas.
"Ek verstaan ook nou droogte baie beter as ooit, ek boer in die middel van die droogte... Als natuurlik vir 'n rede," vertel Van Beljon.
Indien boere by dié projek betrokke wil raak en graag 'n skaap of voer wil skenk of 'n donasie wil maak, kan hulle in kontak met Van Beljon tree deur vir hom 'n WhatsApp-boodskap te stuur op 082-961-6620.
Besoek ook www.boeredroogtehulpsa.org of die Facebook-blad vir meer inligting oor die organisasie.
OFM-nuus