Agri Hour
Hier is van jou hoof landboustories op OFM
─── ELSABÉ RICHARD 05:30 Fri, 15 Oct 2021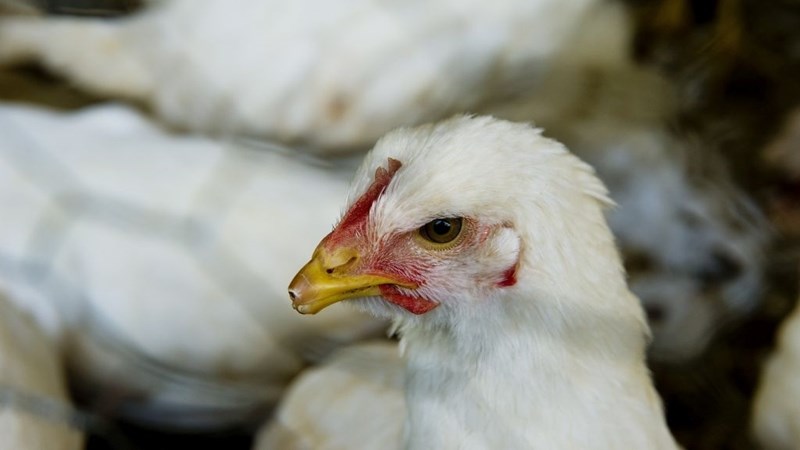 Ons kyk nou na jou week in die landboubedryf. OFM-nuus se Elsabé Richard lig nou vandeesweek se hoofstories op OFM uit...
Sien onderstaande PODCAST
The South African Predators Association or Sapa has reached out to a lion farmer from Glen, outside Bloemfontein, in the Free State recently. Speaking to OFM News, André Mentz, Sapa President, says that they reached out to the lion farmer after discovering that he was forced by the SPCA to euthanise 30 of his lions after they sustained severe injuries in a veld fire two months ago. Mentz adds that they offered to help the farmer, irrespective of the farmer not being a member of the association. He says that they wrote to the Minister of Forestry, Fisheries and the Environment, Barbara Creecy, to allow them to do the groundwork of taking care of lions by offering assistance to lion farmers and to ensure that all lion farmers belong to associations such as Sapa.
Agri Noord-Kaap is dankbaar vir die hulp van President Ramaphosa nadat hy sy helikopter beskikbaar gestel het in 'n poging om brandbestryders en boere in die Noord-Kaap te help om veldbrande te bestry. Nicol Jansen, president van die organisasie, sê veldbrande in die Barkley-Wes omgewing, wat sedert die naweek gewoed het, is onder beheer gebring, maar dat daar nog teen Donderdagoggend 'n veldbrand by Belmont gewoed het. Hierdie veldbrande volg nadat vure aan die begin van Oktober buite Kimberley langs die N12 derduisende hektaar weiveld en infrastruktuur verwoes het. Die Suid-Afrikaanse Weerdiens het intussen 'n waarskuwing uitgestuur vir gunstige weerstoestande wat kan lei tot die ontstaan van wegholveldbrande in onder meer die Vrystaat, Noordwes en Noord-Kaap. Die publiek word versoek om versigtig te wees en om nié oop vure in die veld te begin nie omdat dit maklik kan versprei. Veldbrande moet by die brandbeskermingsvereniging in die omgewing aangemeld word.
Farmers and farmworkers, amongst others, gathered at Voorspoed farm, southeast of Douglas in the Northern Cape on Wednesday 13 October, as they took hands in prayer after veldfires destroyed hundreds of thousands of grazing land in central South Africa this fire season. Evangelist Angus Buchan, who led the prayer meeting, spoke to OFM News before the prayer meeting and said he was excited about the prayer meeting and is hopeful that Jesus will meet with everyone at the event as they praise and worship.
EN
Pluimveeprodusente se marges is onder druk weens 'n skerp styging in voerpryse sonder soortgelyke stygings in pryse vir hoendervleis en eiers, maar Mike Schüssler, ekonoom van economists.co.za, is optimisties dat voerpryse op effens langer termyn kan daal. Landbou.com berig hy skryf in die Oktober-November-uitgawe van Poultry Bulletin, 'n tydskrif van die Suid-Afrikaanse Pluimveevereniging, pryse vir voergrane was in dollarwaarde die hoogste in agt jaar en in randwaarde was mielie- en sojaboonpryse in Mei die hoogste ooit. Laasgenoemde het sedertdien met 'n paar persent gedaal. Boere kan volgens hom wel daarna uitsien dat graanpryse op effens langer termyn sal daal sodra die Amerikaanse voorraadvlak en produksie-uitsette verbeter. Beter weer word ook verwag in die belangrikste markte wat die huidige prysneigings veroorsaak.
OFM-nuus