Agri Hour
Hier is van jou hoof landboustories op OFM
─── 05:00 Fri, 19 Nov 2021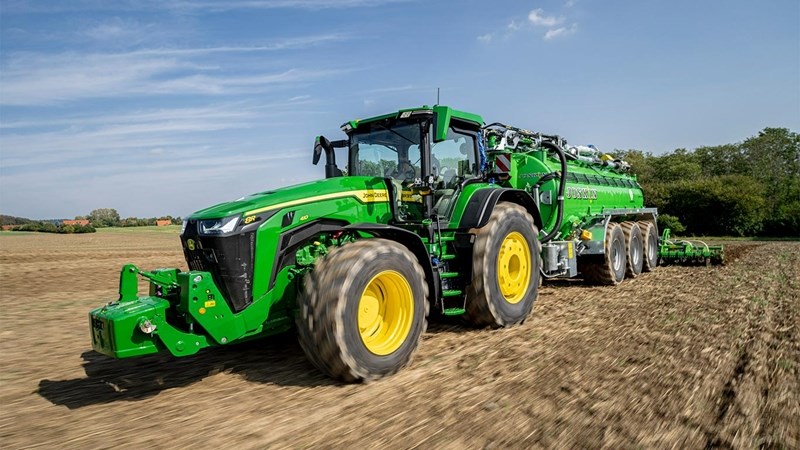 Ons kyk nou na jou week in die landboubedryf. OFM-nuus se Lee Simmons lig nou die hoofstories op OFM vandeesweek uit...
Sien onderstaande PODCAST
This week, Wandile Sihlobo, Chief agricultural economist at Agri SA takes a look at agricultural machinery sales which have reached the highest levels since 2014. He says that South Africa's agricultural machinery sales have been robust for over a year now. He says that in October this year, the tractor sales of 856 units, are up by 4% year-on-year (y/y), which is the highest monthly volume since October 2014. Sihlobo notes that in the previous commentaries, 2020 was also a good year in South Africa's agricultural machinery sales, so surpassing it "means we are witnessing good momentum going forward". He explains that these robust sales were supported by the large summer grains and oilseeds harvest in 2019/20. Furthermore, the planting will be in full swing, and there will be little incentive to invest in new machinery. Still, the pace of sales in the first ten months of the year convinces us that, on aggregate, the annual sales for 2021 could be significantly larger than the previous year, says Sihlobo.
The pre-trial of two men accused of killing farm manager, Brendin Horner, has commenced in the Circuit High Court sitting in Bethlehem in the Free State. This follows after Horner's body was found tied to a fence on the farm where he worked outside Paul Roux in 2020. The accused, Sekwetje Mahlamba and Sekola Matlaletsa, have both denied killing Horner and in July 2021 petitioned the Senekal Magistrate's Court's previous decision to deny them bail, after DNA results failed to prove their alleged involvement. They were consequently released on bail. The two face charges of robbery, murder, and stock theft following the alleged murder of Horner in October 2020.
AND
Weighing in on the Medium-term budget speech Agricultural economist at Agri SA, Kulani Siweya, says the budget policy statement was encouraging and that they are looking forward to February next year when the main budget will be presented. Siweya says that the Medium Term Budget Speech was quite balanced and that this budget speech does not usually make any huge pronouncements. It does, however, serve more as mentioning the main focal areas of the topics that will be dissected in February in the main budget. He says they are expecting the statement to be underpinned by two main themes. "The first is the rate of fiscal deterioration being abated markedly, brought on by the commodity price windfall boosting revenue, and the positive impact on the fiscal ratios of higher nominal GDP post-Stats SA's benchmarking exercise. The second theme expected is the precarious debt outlook, though it does come at a better starting position."
OFM News/Lee Simmons