Agri Hour
Hier is van jou hoof landboustories op OFM
─── ELSABÉ RICHARD 05:30 Fri, 26 Nov 2021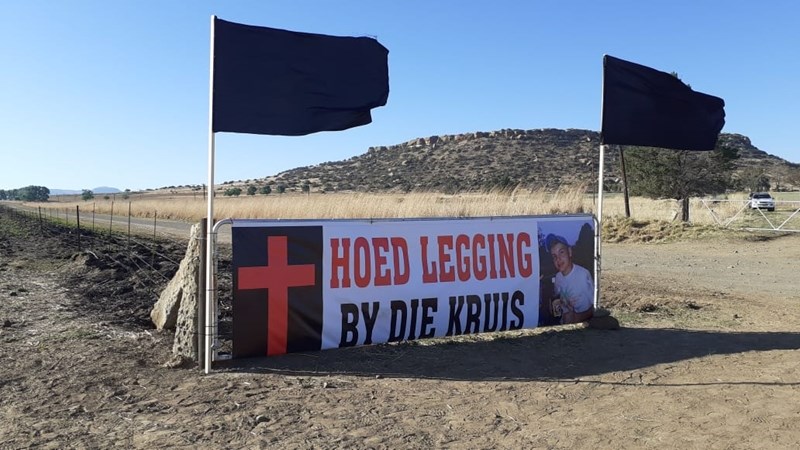 Ons kyk nou na jou week in die landboubedryf. OFM-nuus se Elsabé Richard lig nou die hoofstories op OFM vandeesweek uit...
Sien onderstaande PODCAST
'n Versoek is aan die Minister van Polisie, Bheki Cele, gerig om plaasmoorde en –aanvalle doelgerig te ondersoek. Dit, sodat die skuldiges voor die hof gebring kan word en suksesvolle vervolging kan plaasvind. Hierdie versoek is deur Vrystaat Landbou gerig ná die uitspraak van die Brendin Horner-moordsaak waar twee verdagtes, Sekwetje Mahlamba en Sekola Matlaletsa, vrygespreek is weens onvoldoende getuienis om hulle met die moord te verbind. Die organisasie se Jakkals le Roux sê Vrystaat Landbou eis dat die polisie daadwerklike en verdere ondersoek instel oor wie die oortreders is ten einde die skuldiges aan die pen te laat ry. Volgens Le Roux neem moorde en ernstige misdaad op die algemene publiek toe, wat druk op die strafregstelsel plaas.
South Africa's general electricity supply is an issue that not only affects the broader public but also large and small-scale farmers. Load-shedding is a big concern as irrigation, poultry, dairy and pig farmers, amongst others, are suffering huge damages and losses. According to Dr Jack Armour, Commercial Manager at Free State Agriculture, even though load-shedding is one of the main issues they have with Eskom, the country's electricity situation as a whole is a great cause of concern.
Die Vrystaatse damvlakke lyk oor die algemeen beter as wat die geval 'n jaar terug was. Dit, soos sekere dele van sentraal Suid-Afrika die afgelope tyd lekker reënval ervaar het. Rossouw Botes, DA-raadslid in die Mangaung Metro en die party se woordvoerder oor Watersake, sê slegs twee van die 17 damme wat hy in die provinsie monitor, het 'n afname getoon. Veral besproeiingsboere sal uit hierdie oor die algemeen hoër damvlakke voordeel trek. Die statistieke wat Botes verskaf, is vanaf 19 November 2020 tot 19 November 2021. Hy deel dat die Allemanskraaldam, wat tussen Theunissen, Ventersburg, Senekal en Winburg lê, 73,07% vol is teenoor 37% hierdie tyd verlede jaar. Boere wat naby hierdie damme woonagtig is, moet in ag neem dat een van die groot risiko's is dat meeste van die damme meer as 80% vol is, en sou daar nog swaar reën voorkom, is die waarskynlikheid vir vloede langs die Vaal- en Oranjerivier, onder meer, redelik groot.
EN
Agricultural organisations in central South Africa are calling on the public to contact them or the provincial Department of Agriculture as soon as they see swarms of locusts. This follows after swarms of brown locusts have been reported in the Eastern-, Western- and Northern Cape. Nicol Jansen, president of Agri Northern Cape, says teams are hard at work spraying swarms in parts of the province, in a bid to prevent them from moving to neighbouring provinces. Due to rainfall experienced in some dry areas of the country, swarms of brown locusts have been hatching - and if not sprayed while they are still unable to fly, they may later pose a threat to crop farmers. Visit Agri Northern Cape, Agri North West, and Free State Agriculture's websites as well as Facebook pages for their contact information to report swarms.
OFM-nuus