Agri Hour
Hier is van jou hoof landboustories op OFM
─── ELSABÉ RICHARD 05:30 Fri, 03 Dec 2021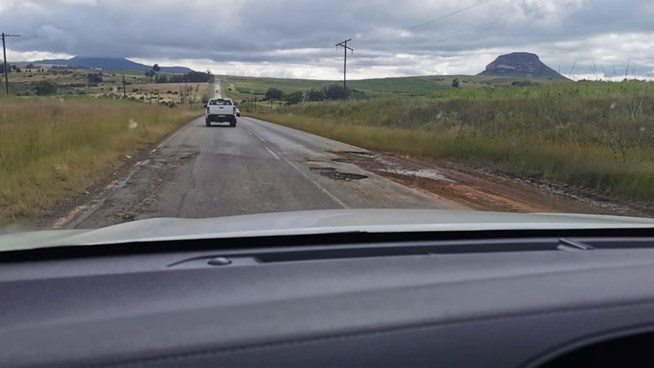 Ons kyk nou na jou week in die landboubedryf. OFM-nuus se Elsabé Richard lig vandeesweek se hoofstories op OFM uit...
Sien onderstaande PODCAST
Die Vrystaatse landbougemeenskap is in rou nadat twee boere binne 24 uur in die provinsie vermoor is. Dit is volgens Vrystaat Landbou in 'n verklaring nadat Christian van Tonder van Lindley en Johan Prinsloo van Koppies vandeesweek vermoor is. Jakkals le Roux, voorsitter van Vrystaat Landbou se Landelike Veiligheidskomitee, het sy innige meegevoel met die naasbestaandes van albei boere betuig. OFM-nuus het vroeër berig dat Prinsloo se aanvaller noodlottig deur die polisie gewond is en dat drie verdagtes in verband met sy moord nog soek is. Le Roux voeg by dat dit in dié staduim nie blyk dat enigiemand al vir Van Tonder se moord aangekeer is nie. Verder is 'n 49-jarige boer, sy vrou en dogter Maandagoggend in Bothaville aangeval. Le Roux sê vyf verdagtes het geld geëis en die slagoffers vasgebind, waarna hulle met geld en die slagoffer se bakkie gevlug het. Twee verdagtes is in hegtenis geneem en die voertuig is by Bothaville gekry.
Farmers across the Free State are hard at work as they are repairing roads in an effort to keep holidaymakers safe and transport input products to their farms for the planting season. This is according to Free State Agriculture, which says in a statement that this is done in anticipation of the festive season approaching and the heavy summer rains that are predicted. Dr Jack Armour, commercial manager of the organisation, says farmers have no option but to jump in and repair roads themselves as the state has been slow to get small development contractors hired to try to repair roads. The organisation encourages road users to file claims if any damage was caused to vehicles due to poor roads. The claim form is available on Free State Agriculture's website.
Die ontdekking van die nuwe Covid-19-variant, Omicron, wat die Rand skerp laat daal het teenoor die vernaamste geldeenhede, asook die aankondiging van nóg 'n styging in brandstofpryse, het talle Suid-Afrikaners bekommerd gelaat. Dr. Frikkie Maré, 'n landbou-ekonoom van die Universiteit van die Vrystaat, sê brandstofpryse sien weer 'n skerp styging hierdie week en voorspel dat rentekoerse ook kan styg. Hy sê dit het 'n bepaalde invloed op die landbousektor, en insetkostes soos dié van kunsmis kan ook 'n opwaartse kurwe verwag.
EN
There is currently a shortage and unavailability of the Onderstepoort Biological Products' (OBP) vaccine against African Horse Sickness (AHS). The Department of Agriculture, Land Reform, and Rural Development says in a statement that the current unavailability of AHS vaccines will have implications with regards to the management of vaccination protocols. The department further states that it is aware that it may have been impossible for some horses to be vaccinated as required within the time period prior to 31 October. However, the department welcomes the assurance given by OBP that contingency plans are being implemented and closely monitored to ensure that production outputs meet the demand, and the assurance to the Equine Industry that all efforts are being made to ensure that the vaccine is available early in December 2021.
OFM-nuus