Agri Hour
Suiwelboere kan nou aansoek doen vir SA Suiwelkampioenskappe
─── ELSABÉ RICHARD 05:00 Wed, 12 Jan 2022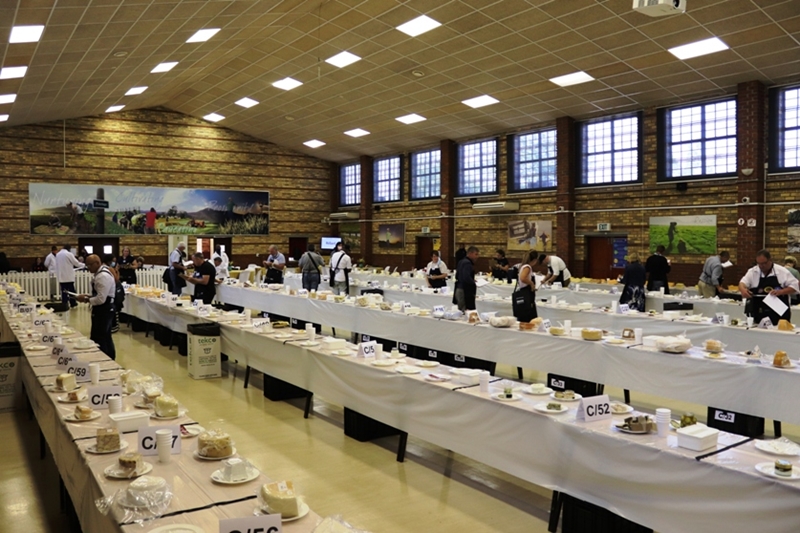 Aanlynaansoeke vir die oudste, mees gesogte en grootste suiwelgebeurtenis in Suid-Afrika is nou oop en produsente word uitgenooi om in te skryf.
Sien onderstaande PODCAST
Breyton Milford, Agri-Expo se Operasionale Bestuurder, sê die kompetisie, wat sedert 1834 deur Agri-Expo aangebied word, is oop vir groot, medium en klein suiwelvervaardigers. Dié kompetisie spog met meer as 100 klasse vir kaas, jogurt, melk, room, roomys, botter en ander suiwelprodukte waarvoor vervaardigers kan inskryf.
Wenners van die onderskeie klasse word as SA kampioen bekroon, deel Milford.
Daarmee saam voeg Johan Ehlers, Hoof Uitvoerende Beampte van Agri-Expo by, "Produkte van uitsonderlike gehalte wat 'n spesifieke minimumpunt op die internasionale telkaart behaal het, ontvang die Qualité-toekenning, wat deur ons bedryf erken word as die enigste merk van gehalte. Ná die eerste rondte beoordeling deur sowat 60 beoordelaars wys 'n onafhanklike paneel van vyf kundiges die Produk van die Jaar aan."
Belangrike datums:
Aanlyninskrywings open op Maandag 10 Januarie 2022 op die webwerf www.cheesesa.co.za.
Die sluitingsdatum vir inskrywings is Dinsdag 1 Februarie 2022.
Die beoordeling vind van Donderdag 24 Februarie tot Vrydag 25 Februarie 2022 in die Percheron-saal op Elsenburg plaas.
Die SA Suiweltoekennings word op Vrydag 25 Maart 2022 by Cavalli Estate op Stellenbosch aangebied.
Die SA Suiwelkampioenskappe en SA Suiweltoekennings word moontlik gemaak in samewerking met die platinumvennoot Synercore en ander vennote. Vir meer inligting, besoek www.cheesesa.co.za of kontak Agri-Expo by 021 975 4440 of cheese@agriexpo.co.za.
OFM-nuus