Agri Hour
I want to make agriculture fashionable, says young NW farmer
─── ELSABÉ RICHARD 05:00 Tue, 18 Jan 2022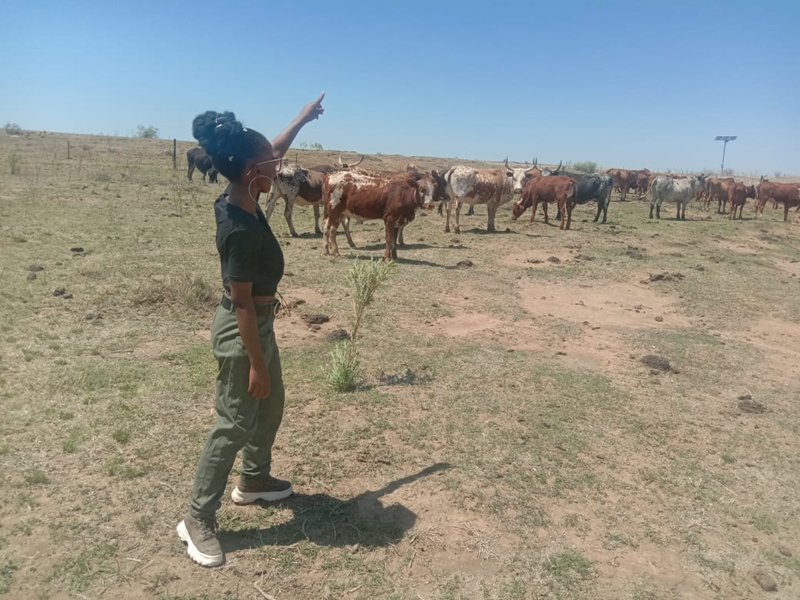 A young and passionate farmer, Rethabile Ngwenya from the North West, says she is on a mission to make agriculture fashionable.
This is in a bid to show fellow young people that it is possible for the youth to run a successful farming business.
See PODCAST below
"Most of the people don't believe in agriculture. So, I wanted to make it fashionable. I wanted to show other young entrepreneurs that it is possible for you as a young lady to start [farming]," shares Ngwenya.
The 27-year-old, who stays in Jouberton, currently plants and sells vegetables such as potatoes, spinach, chillies and garlic with the hopes of farming with livestock in the future.
The Klerksdorp-born farmer was inspired by her aunt who also farms, as well as her brother who does backyard farming.
She started farming at the beginning of last year and registered her business – Reaboka Agribusiness and Projects - in April of the same year. Ngwenya also makes her own sauces from the vegetables that she plants and sells them to the public.
Using a grocery trolley to sell her veggies in the community, Ngwenya says her challenges as a young farmer includes preparing the soil for planting and not having extra hands to help her with her farming practices.
Her passion for farming stretches beyond what you see as her future plans for Reaboka Agribusiness and Projects are to venture into agri-technology and develop machines such as trackers to make planting vegetables and other crops easier for farmers.
In a bid to make agriculture fashionable and inspire others, she joined a group of ladies in Schweizer-Reneke where she previously stayed, and started planting and selling vegetables. "We want to let people know about the importance of eating vegetables because we all know that our bodies are organic. So imagine if you could let people know about eating organic vegetables…"
OFM News