CentralSA
#MangaungShutdown restricts ambulance services
─── 16:00 Tue, 18 May 2021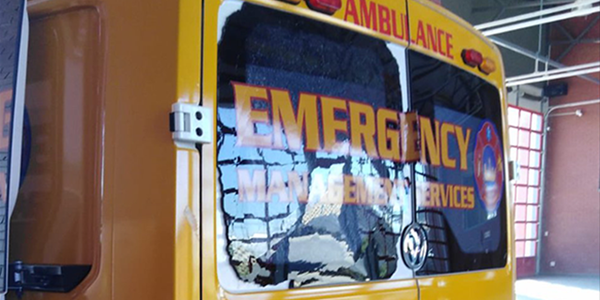 Many of the Emergency Medical Services' (EMS) vehicles have been unable to gain access to patients due to the #MangaungShutdown protests in Bloemfontein, Free State.
According to EMS spokesperson, Sipho Towa, the debris and continued barricading of roads have immobilised EMS vehicles. He tells OFM News that emergency vehicles were prohibited from entering to attend to an emergency maternity case in Dinaweng, a rural area in Bloemfontein.
"Our services are affected in a way that we cannot get to all the clients. Some of the clients we have to phone and check with them as to which other roads we can use to get closer to them and then the families end up moving the patients closer to where the entrance is."
Towa adds that many hospitals have had to adapt to decreased staff as many of the staff members make use of public transport which has been suspended since Monday 17 May 2021. They have, however, been able to provide transport to some employees by means of privatised vehicles.
He adds that they have, however, been able to implement contingency plans that have been mostly successful with the help from the South African Police Service.
"The military are also on standby for us. And we have pre-scheduled some appointments," says Towa.
OFM News/Lee Simmons