CentralSA
Headstart Kids donates milk formula in Bfn
─── 12:10 Thu, 17 Jun 2021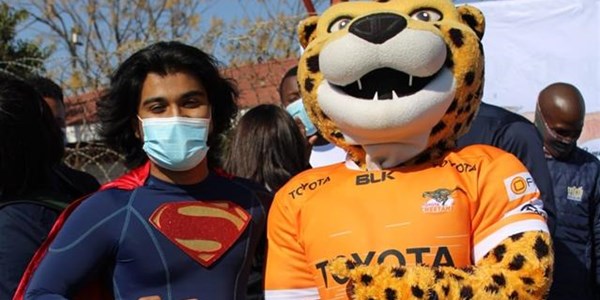 The Bloemfontein non-profit organisation known as Headstart Kids are set to continue the second day of their Youth Week Activation Programme on Thursday.
Founder of the organisation, Lily Geerdts, says today's programme will involve delivering Milk Formula to the Universitas Hospital, as well as paying a visit to the Bloemfontein Carel du Toit Centre for kids with special needs, together with Cheetahs rugby players. Geerdts says during their visits they will deliver Lego toys and says she believes the well-being of a child is impacted by the quality of food they are provided with, especially with milk formula. She further says the reality of food shortage is real and every little effort makes a huge impact.
"What's amazing is that we actually don't realise the impact of learning through play, touching little bricks and counting the primary colours. For us it's exciting to work alongside partners such as Care for Education in order to have a holistic approach to get children well-rounded and ready before they step into the classroom," Geerdts says.
Best Food options are donating these milk formulas to Headstart Kids and it will be feeding 594 babies in total from the MD Foundation, Universitas Hospital, Lebone Village, Child Welfare Bloemfontein, and Helpende Hand.
OFM News previously reported on Geerds, who says the purpose of youth week is to see where they can go the extra mile for upcoming youth, in order to support them in a way that can create a future generation of young people that can rise and be leaders. "Headstart Kids' core focus is to work with children in the first five years in order to overturn malnourishment that sits hand in hand with inefficiency, which impacts stunting of the brain, hearing, and eyesight," Geerds says.
OFM News/Blaine Jones