CentralSA
FS man gives hope to those who stutter
─── 11:39 Wed, 07 Jul 2021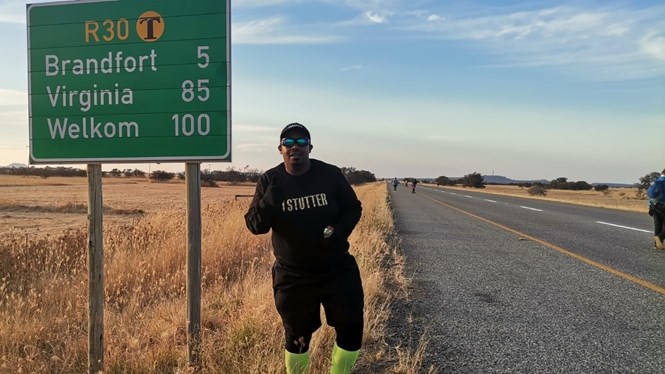 A Free State activist is training hard to walk more than 200 kilometres to highlight the "Istutter" awareness campaign.
Tumi Modibedi, a founder and life coach of stuttering, is expected to take a five-day walk from Bloemfontein to Kroonstad on 18 October 2021 until 22 October 2021. Modibedi said that he feels that the issue of stuttering is not recognised and celebrated in South Africa like World Aids Day, amongst others. He said 22 October has to be recognised and celebrated more in this country as it is World Stuttering Day.
Modibedi's "Istutter" awareness campaign journey started in 2013 when he lost out on a big opportunity because of his speech deficiency.
"It has not been an easy journey, I don't want to lie. We know that stuttering people deal with a lot every single day when they have to have a conversation with anyone. Mind you, I left varsity in 2007. I was a law student and I dropped out because of stuttering. I dropped out because I was being laughed at. I dropped out because I felt I was not good enough. I felt I would not be the person I would love to be one day, which is being a lawyer. I am making sure that the next child reaches a dream of his or hers," says Modibedi.
OFM News/Kekeletso Motsebetsi