CentralSA
Mangaung mayor responds to MCC demands
─── LUCKY NKUYANE 13:11 Mon, 13 Sep 2021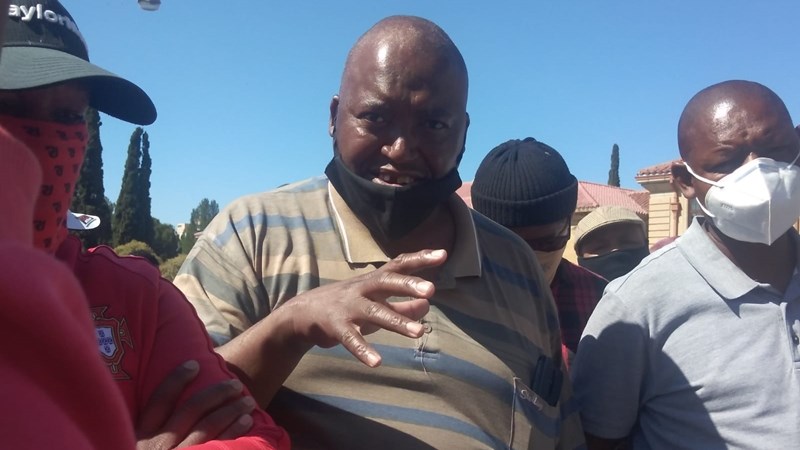 The mayor of the troubled Bloemfontein-based Mangaung Metro Municipality has responded to the demands of the Mangaung Concerned Community (MCC), aligned to the shutdown movement.
The group, which had brought Mangaung to a standstill for over three days during the protests in June 2021, had made several demands, including the axing of the Member of the Mayoral Committee (MMC), Patrick Monyakoane, and for the council to be dissolved.
The newly elected mayor, Mxolisi Siyonzana, in a written response to the group says the demand to dissolve the council or recall anyone at this time will be counterproductive given that the Local Government Elections are just around the corner. Siyonzana also says, given the elections will take place in less than two months, municipal councils are about to be dissolved as well in less than 15 days. Meanwhile, the spokesperson of the group, Themba Zweni, tells OFM News that they are not interested in internal party politics and will consult further after the response from the mayor.
The MCC's response comes after Siyonzana informed them that some of the demands were political and he then needed to consult the governing party, which deployed him as the political head at the municipality.
In his response, Siyonzana adds that "it is the ANC that deployed myself and the other Proportional Representational (PR) councillors in the council. As a result, unlike the administrative decisions, the political decisions are still directed by the ANC. I, therefore, had to consult the ANC on this matter and the party expressed the view that recalling anyone at this moment, whether with or without merit, will be counterproductive as the elections are just less than two months away and councils are about to be dissolved as well in less than 15 days".
He has, however, proposed a meeting with the group this coming Thursday 16 September 2021 for consideration of alternative resolutions to the matters raised by the MCC.
OFM News