CentralSA
#Siemens murder accused to be sentenced in separate case
─── LUCKY NKUYANE 12:45 Wed, 15 Sep 2021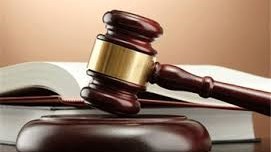 One of the murder accused in the trial of Bloemfontein businessman, Louis Siemens, is this week expected to be sentenced in the Free State High Court in a separate case.
Mojale "Jali" Molusi, who is appellant number 4 in the Siemens murder case sitting in the High Court, will be sentenced for a double murder in Phase 2 in 2017, after he was found guilty last week Friday. The National Prosecuting Authority (NPA) spokesperson, Phaladi Shuping, confirms that Molusi's sentencing is still being addressed in the court. Shuping says the judge will impose a sentence, maybe on Friday, if they finalise addressing the court this week.
Molusi was arrested in 2019 for the murder of Siemens and was later charged again for the double murder too, which had been struck off the roll due to the unavailability of a witness.
Whilst Molusi was in custody for the alleged murder of Siemens, the NPA prepared a prosecutor to begin with the prosecution in the double murder case. He was attending this case whilst also attending the Siemens' case over the past few years since his arrest.
Molusi was arrested after he was pointed out for his alleged involvement in the murder of Siemens, which took place on 10 May 2018. Molusi was placed at the scene on the day of the murder and in CCTV footage which was played in court, he was allegedly seen alongside the confessed shooter, Xolisile Botha Mbebetho, who admitted he shot Siemens four times in the Preller Square basement parking.
OFM News