CentralSA
NW was the largest mining employer in 2019
─── OLEBOGENG MOTSE 08:32 Fri, 17 Sep 2021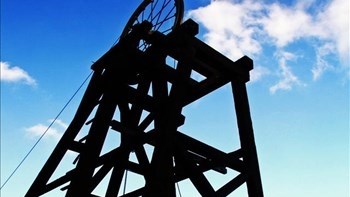 The North West province, home to the platinum-rich Bojanala District, was the largest contributor to South African mining salaries and wages in 2019.
This is according to the latest mining survey carried out by Statistics South Africa (Stats SA), of which the previous one was done in 2015. The results of the census were released this week.
The North West contributed roughly 27% to the national mining salaries and wages at R28,7 billion in 2019, followed by Limpopo, Mpumalanga and Gauteng. The platinum-rich province also employed the most people in the sector, namely 150 000, accounting for 29,1% of the jobs.
Despite this notable performance in employment figures by the North West, the overall mining workforce in the country is on a decline, with over 22 000 jobs lost between 2015 and 2019 and only 3 737 gained in the same time frame. The North West is the third highest contributor to mining earnings and sales after Mpumalanga and Limpopo.
Despite glaring structural issues, South Africa's mining industry is continuing to thrive financially on the back of Covid-19, with mining production in July 2021 up by 10,3% year-on-year. The largest contributors to the rise in production in July 2021, as compared to the year prior, are iron ore, platinum group metals, chromium ore, and gold. Principal statistician at Stats SA, Juan-Pierre Terreblanche, says "iron ore's output jumped by 42,9% and the production of platinum group metals increased by 10,3%. On the downside, copper, nickel, and coal production slowed in July. Nickel registered its third consecutive month of decline," explains Terreblanche.
READ MORE: SA mining production up by 10,3% year-on-year
Harmony Gold is one of the mining companies that are performing well with the recent release of their financial results in August, revealing the gold mining giant's profits were up by 66%. This was attributed to the over $300 million acquisition of Mponeng Mine in South Gauteng, alongside higher commodity prices.
Financial Director at Harmony, Boipelo Lekubo, said at the time that the acquisition had enabled them to increase their gold production by 26%. Harmony, of which 7 of its 9 operations are in Central South Africa, acquired Mponeng in early 2020 from AngloGold Ashanti - considered the world's deepest mine. The latter company said Harmony had the "financial capacity and proven technical capability in operating ultra-deep, hard-rock mining assets in South Africa".
OFM News