SA
SA mining production up by 10,3% year-on-year
─── OLEBOGENG MOTSE 12:55 Tue, 14 Sep 2021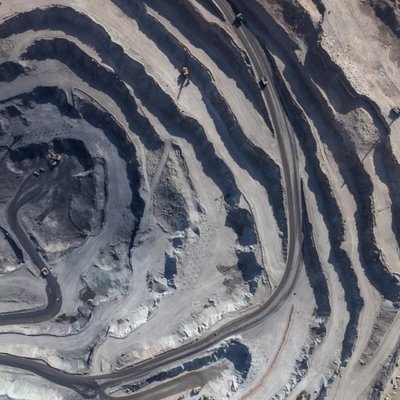 South Africa's mining industry may be reported to be declining structurally, but it is continuing to thrive financially on the back of Covid-19 with mining production now up by 10,3% year-on-year.
According to Statistics South Africa, the largest contributors to the rise in production in July 2021 as compared to the year prior, are iron ore, platinum group metals, chromium ore, and gold. Principal statistician at Stats SA, Juan-Pierre Terreblanche, elaborates further on the aforementioned contributions.
Iron ore's output jumped by 42,9% and the production of platinum group metals increased by 10,3%. On the downside, copper, nickel, and coal production slowed in July. Nickel registered its third consecutive month of decline," explains Terreblance.
The structural issues affecting the country's mines are evidenced elsewhere in Statistics SA's four-part mining census report. The employment figures from the report show that the mining workforce expanded by 3 737 individuals between 2015 and 2019. This is attributed to a rise in the number of employees from subcontractors and labour brokers. However, mine employees decreased by 22 622 individuals in the same period, indicating that more jobs are being lost as opposed to being created in this sector.
Harmony Gold is one of the mining companies that are performing well with the recent release of their financial results in August, revealing the gold mining giant's profits were up by 66%. This was attributed to the over $300 million acquisition of Mponeng Mine in South Gauteng, alongside higher commodity prices. Financial Director at Harmony, Boipelo Lekubo, said at the time that the acquisition had enabled them to increase their gold production by 26%. Harmony, of which 7 of its 9 operations are in Central South Africa, acquired Mponeng in early 2020 from AngloGold Ashanti - considered the world's deepest mine. The latter company said Harmony had the "financial capacity and proven technical capability in operating ultra-deep, hard-rock mining assets in South Africa".
READ MORE: #OFMBusinessHour - Mponeng acquisition, higher gold price, help Harmony soar
Due to its depth, the Mponeng mine was viewed as somewhat of a risk, requiring billions of Rands in investments to extend its lifespan. It is this risk that prompted AngloGold Ashanti to sell its remaining assets in the country to focus on its more profitable operations elsewhere. The other assets included mine waste solutions, the mine waste retreatment operation, and a surface rock dump processing business.
OFM News