CentralSA
Mangaung pressure group vows to disrupt looting of government funds
─── 13:33 Mon, 27 Sep 2021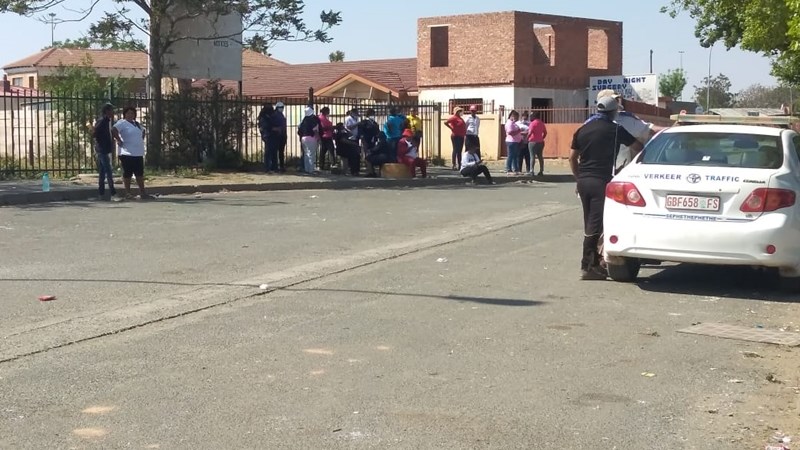 A Bloemfontein-based pressure group aligned to the Mangaung Shutdown movement says the aim of today's protest march to the offices of premier and government departments is to disrupt the order of the day and stop looting of government's purse.
Mpho Mojanaga who is the convenor of Bloemfontein-based committee for the Mangaung Service Delivery forum (MSDF) tells OFM News tells that they are launching an attack on a political agenda peddled by politicians who do not have the community's best interest at heart.
This as the group marches to the offices of different government institutions, barely a month after a similar protest was staged. Mojanaga says they are now on the path of reclaiming back Mangaung from the hands of those who continue to loot from the public purse.
"It is time that voters, as we go to the elections on 1 November 2021, must know and understand who their real leaders are. Those who are managing Mangaung Metro have shown they are not truthful leaders they have no allegiance or love for their people. We can't continue to give them the mandate to make us aggrieved all the time," Mojanaga adds.
The March will today seek to highlight nepotism, the absorption of Community Health Workers, job opportunities and service delivery. At least five Mangaung Traffic Department vehicles are on scene where the protesters are set to match through the streets of Mangaung in protest over some the socials ills which continue to ravage the community.
Scores of Community Health Care Workers will also be part of the March to the offices of the provincial Health. They have already started to gather near Paradise Hall in Bochabela in Bloemfontein. The group alleges that these community workers have been overlooked for years. The group want Ntombela to fire the MEC for Health, Montseng Tsiu, for issues faced by health care workers.
In August 2021, MSDF delivered a memorandum with their demands to the acting Municipal Manager, Sello More and the Destea offices.
The group accompanied by residents took to the streets of Bloemfontein, expressing their disappointment over poor service delivery, soaring electricity rates, and a lack of job opportunities in the capital city of the Free State, as well as Dewetsdorp, Botshabelo and Thaba Nchu, amongst others.
OFM News/Lucky Nkuyane & Kekeletso Mosebetsi