CentralSA
Grey college headmaster's departure signals 'a fresh start'
─── OLEBOGENG MOTSE 12:06 Fri, 01 Oct 2021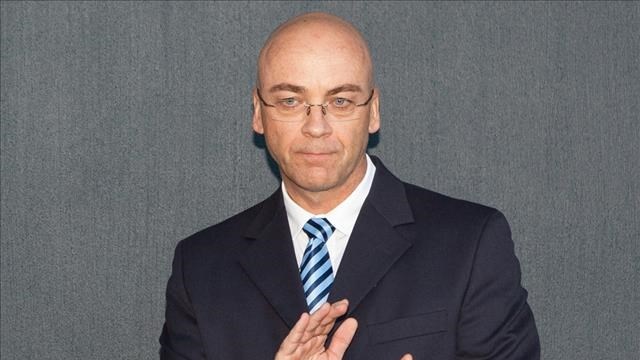 The departure of Grey College headmaster, Deon Scheepers, at the end of 2021, signals a new challenge and fresh start for both his family and the school.
Scheepers is recorded as saying this in an announcement on his move to Wynberg Boys School in Cape Town on Friday where he will assume the role of headmaster there as of January 2022. The end of Scheepers' somewhat embattled nine year tenure as headmaster coincides with the arrival of Joel Erasmus as the deputy head of the prolific Bloemfontein school at the beginning of the 2021 fourth term from Wynberg Boys' High School, where he was a teacher. A replacement for Scheepers is yet to be appointed/decided on.
Scheepers' nine year tenure as the head of the prolific Bloemfontein boys school, became shrouded in controversy, in 2018, when the school's governing body then led by Henry Büchner, unilaterally stripped him of most of his responsibilities as headmaster citing a breakdown in trust on the part of the SGB. Scheepers then approached the Free State High Court in Bloemfontein on the matter, emerging successful and the SGB in turn appealed that ruling in the Supreme Court of Appeal where Judge Mahomed Navsa ruled in 2020 that the body did not have the statutory authority to strip Scheepers of his powers and duties unilaterally.
Some of the allegations levelled against Scheepers in court documents are that he victimised teachers and bullied them; he couldn't handle complex racial issues at the school; he sought to manipulate the outcome of the appointment of the SGB's annual office bearers in the run-up to the March 2018 elections; and he broke his trust and contractual obligations with the department by prematurely informing certain candidates that they were unsuccessful in their bid to become deputy principal of Grey College. Navsa said the SGB's allegations was built on a 'house of cards'.
Despite this tension, Grey College Spokesperson, Marzaan Venter, tells OFM News, that Scheepers was a wonderful and innovative leader and he will be sorely missed. "I have been here now for four years and I've worked directly underneath him and it's been a privilege. I've learned a lot and he was a wonderful principal. We wish him well for his future endeavours" says Venter.
Scheepers not only lead the school, but he taught there for six years and spent five years as a learner. He also previously taught at Hilton and Michaelhouse in Kwazulu-Natal for 12 and 2 years respectively. Despite the aforementioned allegations, he is lauded for replacing a hierarchal reporting style with a more collaborative one where all stakeholders are accountable and responsible for results.
OFM News