CentralSA
Farmers gather in NC to pray with Angus Buchan - PHOTO GALLERY, VIDEO
─── 14:56 Wed, 13 Oct 2021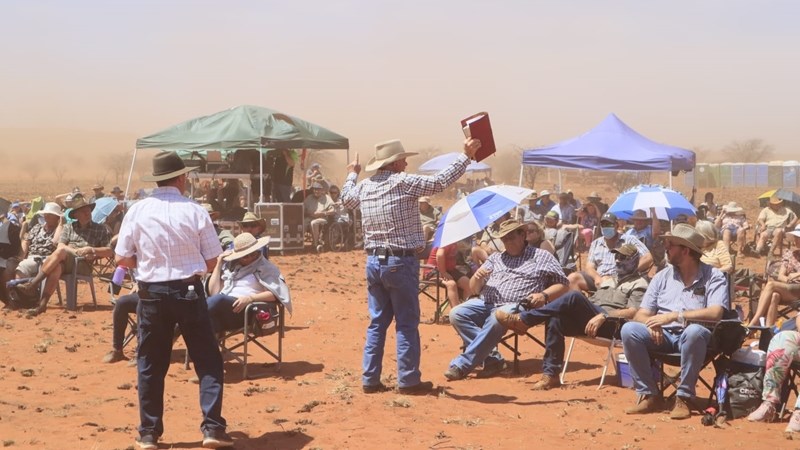 Farmers from all over South Africa have come together on a farm southwest of Douglas in the Northern Cape for a prayer meeting with evangelist Angus Buchan.
OFM News reports that the prayer meeting is being held to instill hope and faith among farmers, farmworkers, and people in the agricultural sector as recent veld fires have caused devastation for many. With the theme Out of the Ashes, Buchan hopes that the event will keep farmers motivated to continue to plough their land despite the aftermath of the veld fires.
Pastor Mark Southey says they are pleased with the turnout of farmers and community members. Southey adds that, as a believer, it was the relentless fighting of veld fires that made him realise that a mass prayer is the only thing that'll save the farmers, their families, and their land.
The prayer meeting took place between 12 o'clock and 2 o'clock on Wednesday 13 October, with policemen and women were there to oversee that all Covid-19 regulations were followed.
Southey mentions that the 455 000 unconfirmed hectares of land that was destroyed as a result of the veld fires, impacted the livelihoods of many of the farmers, their families, and the sustainability of farmworkers.
"We are happy to be here and we are happy to see that the farmers that have made an effort to come all the way are here to gather in prayer," concludes Southey.
OFM News/Lee Simmons