CentralSA
Corruption will be rooted out if EFF governs Mangaung Metro: Malema
─── 08:08 Sat, 16 Oct 2021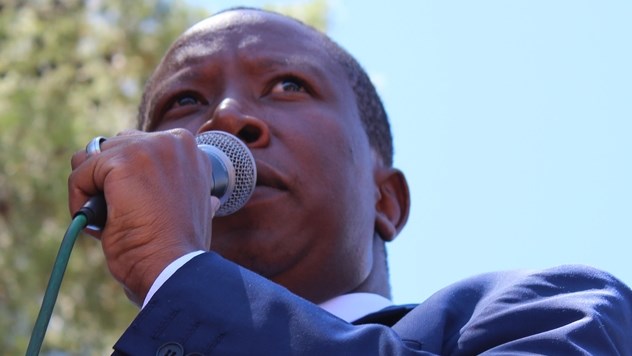 Economic Freedom Fighters (EFF) leader Julius Malema says when the party governs the Mangaung Metro Municipality, corruption will be rooted out.
Malema says audit skills will be conducted to review all the posts in the financially troubled metro. He was addressing residents of Botshabelo in the Free State during the party's campaign ahead of local government elections.
The residents of Botshabelo came out in numbers to pour their hearts out to the leader of the EFF. They say they are faced with many challenges in their area.
Botshabelo is confronted by poor roads infrastructure and sanitation, amongst others. Some residents complained about the lack of job opportunities in the area.
Malema urged residents of Botshabelo to vote for the EFF in order to rectify the mistakes of poor service delivery in the municipality.
Malema says the people of Botshabelo deserve to have electricity in their houses. Malema told supporters that the party can change their lives.
"It's the biggest electricity company in the whole of Southern African Region. And it has capacity. If they can do the job well, they will generate money. Because what they must do, they must connect electricity in each and every house for free and do the meter connection and then people will buy electricity and they will make money. And we won't hear stories of Eskom collapsing."
Malema says people should be provided with affordable houses in the town where they work. Malema told party supporters they need a government that would look after them and their interests.
"The same way with houses. If you go to town, apartheid gave all whites, especially poor whites, houses for free and not just houses, even yards. Their yards are very big- they can do it today. When they formed companies like Transnet, for uneducated Afrikaners, they were creating jobs for white illiterates. Why? The apartheid government cared for its own people."
The EFF will continue with its campaigning trail in the Free State during the weekend.
SABC News