CentralSA
Kopanong Local Municipality in debt
─── 15:18 Wed, 24 Nov 2021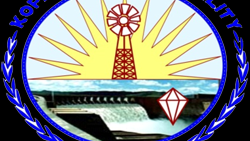 Kopanong Local Municipality is now giving the water entity BloemWater, which also supplies the Mangaung Metro, problems regarding payment.
According to BloemWater's Maruping Rapudungoane, the Kopanong Local Municipality's account has increased to R489.4 million, as no payment has been received from the Municipality since July 2021.
Rapudungoane states that the Municipality is unable to keep up with the payment commitment plan due to the financial state of the Municipality.
Meanwhile in Mangaung, the Metro has committed itself to an agreement that they will pay the water board in the second week of December, and the balance will be paid in January next year.
The agreement was reached at a meeting between the Metro and the entity, in the presence of the Deputy Minister of Water and Sanitation, David Mahlobo.
The agreement led to the full restoration of water in Mangaung.
Kopanong Local Municipality is yet to comment.
OFM News