CentralSA
NC records highest increase in road accident deaths
─── LUCKY NKUYANE 11:46 Tue, 18 Jan 2022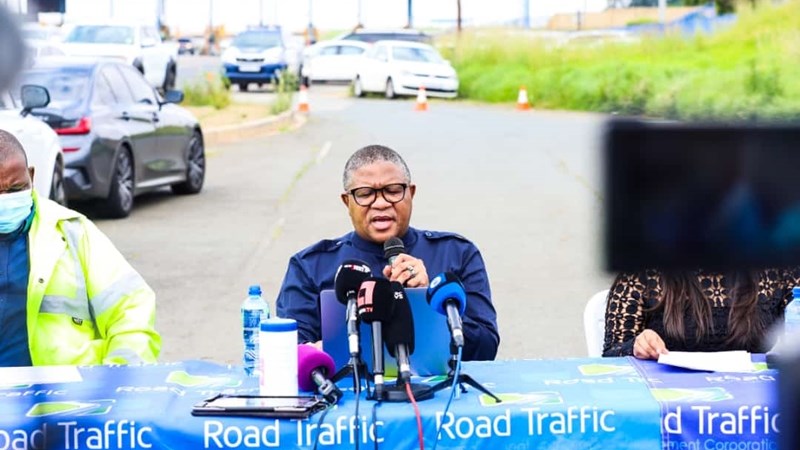 The Northern Cape and North West provinces in Central South Africa have recorded some of the highest increases in the number of road fatalities whilst the Free State recorded the lowest increase in road fatalities.
The Minister of Transport, Fikile Mbalula, on Tuesday released the department's 2021 Festive Season Road Statistics.
He says the Northern Cape is one of two provinces that recorded the highest increase in the number of fatalities. According to the minister, the province recorded 97% moving from 33 road fatalities in the previous period to 65 road accidents. The North West registered a 25,3% increase in the number of deaths on the roads across the province, moving from 95 fatalities to 119. Mbalula says the Free State recorded the lowest increase in road fatalities in the current period, compared to the previous one.
"The Free State recorded the lowest increase [in fatalities] (with) 7.2% - from 111 to 119 deaths. So, there is also an increase of pedestrians, in terms of the total number that we have witnessed, because you would have noticed that the increase [in pedestrian deaths] was the highest in the statistics that we announce every year," he says.
"What is alarming, is that we have had more fatalities per accident this year compared to the previous periods. This resulted in high passenger fatalities this year, compared to the previous period. Passenger fatalities constituted 38% in the current period compared to the previous 32%," he adds.
Mbalula further adds that human factors contributed 79% to the occurrence of fatal accidents while road factors contributed 11% and vehicle factors 10%. "A driver with the highest alcohol level of 2.43mg was arrested in Johannesburg on 22 December 2021," he further adds.
OFM News previously reported that a toddler and four adults died in a fatal accident on Christmas eve on the R707 road between Senekal and Marquard in the Free State, after a minibus taxi collided with the trailer of a truck.
In November 2021, a tragedy hit a family of three following a road accident in Kimberley, after two Polo vehicles collided head-on near the Kimberley Correctional Centre on Schmidtsdrift Road. The Northern Cape Emergency Medical Services' (EMS) spokesperson, Martin Mofokeng, previously said a father, mother and their child died on the scene following the tragic incident.
There were several other road carnages reported in the North West, including at Potchefstroom near Klerksdorp.
OFM News