CentralSA
#MatricResults2021: The fairy tale continues at St Michael's
─── BLAINE JONES 16:05 Fri, 21 Jan 2022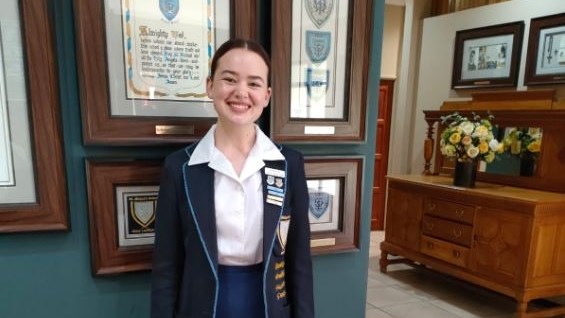 Having a 100% pass rate is not an easy task, but achieving that for 42 consecutive years is a massive achievement.
The fairy tale continues at St Michael's School for Girls in Bloemfontein after the girls also achieved 100% university admission.
The Deputy Principal of the school, Imelita van der Berg, tells OFM News that the school is in celebration mode this year because of the school's miraculous achievements. Van der Berg says the school is very proud of their learners as they were challenged by the circumstances that all matrics had to face last year, such as going into quarantine, having to do online learning, and having to contend with the fear of being ill. Regardless of all challenges, the school managed to come out with stellar results.
"Katherine Burt-Robinson, our top matriculant, was in the top 100 in the Free State and she really did us proud. We have two learners who achieved eight distinctions, Jasca de Abreu and Tshepang Motsetse. We had two matriculants with seven distinctions, Fiona Lee and Katherine Burt-Robinson. We have a number of learners who received a harvest of distinctions," says Van der Berg.
"Therefore we are very proud of our matriculants. Our biggest challenge was trying to keep the momentum going. It is very difficult for a learner sitting at home without the classroom dynamic, without interaction with fellow learners and educators, to remain focused a motivated," concludes a proud Van der Berg.
OFM News