Local News
Government must stop 'over-negotiating' and start doing - NPC consultant
─── 09:36 Tue, 13 Feb 2018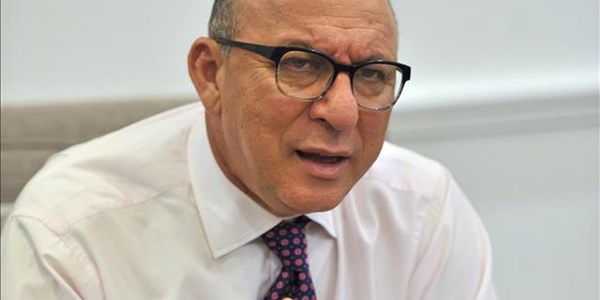 The government should stop "over-negotiating" and procrastinating, and start saying clearly what its intentions are if it wants to restore credibility, a National Planning Commission (NPC) commissioner said in Cape Town on Tuesday.
"We're at a crossroads. What that means is, if all this carries on, all the stuff we're talking about, forget it... you can kiss it goodbye for a very long period of time," said Mirian Altman, one of the consultants to the NPC, at the Mandela Initiative dialogue in Cape Town.
"And the longer it carries on, the harder it is to restore that."
She added that this view was based on the NPC's latest assessment of the country, and recommendations to revitalise the economy to "get blood circulating through the body again".
The NPC forms part of the government's long-term planning initiatives within the Department of Planning, Monitoring and Evaluation.
Altman said it had met on Sunday and decided to start meeting sectors of society to present its new plans and recommendations for the country.
Eskom going under
One sign of a crisis was that the country's biggest state-owned company (Eskom) needed to raise capital to pay salaries, she continued.
"You don't have to be a rocket scientist to know that our core challenge now is a governance one," said Altman.
She was speaking as uncertainty over President Jacob Zuma's tenure continued.
"We also negotiate things to death... Because there is [such] low trust, we've got to negotiate every single little line between us."
Among the recommendations contained in the NPC's latest report, was that leaders apply "highly ethical behaviour" instead of applying the "minimum rule" when action is required.
"It's about the spirit - that's what we need to get back to as a country."
Aim to communicate clearly
She said that when regulating for transformation, decision-makers have to communicate clearly and to not let things within their control cause domestic volatility.
"When government says it wants to expropriate land, be absolutely clear. Don't just throw it out - be clear.
"We understand that land needs to be redistributed, and we understand that we want more black ownership, so what do you want to do?
"Regulate it and make it happen, but you have to be able to make long-term decisions as a business. This is a recipe for non-achieving transformation."
'Living on hope and prayer'
Former finance minister, Trevor Manuel, who also once headed the NPC and road-showed the last National Development Plan with the country's long-term goals, told delegates the country needs "defibrillation".
"It's not in our Constitution, it's not in the legislation, it's not in the macroeconomic or microeconomic simulations. It's in the implementation and what we're doing, or not doing."
He said the political contract between the government and people had broken down, with people living on "hope and prayer".
"When the National Development Plan was drafted, there still was a sense of trust and belief.
"And that now is dead."