Local News
Case of counterfeit goods postponed
─── 07:29 Fri, 14 Sep 2018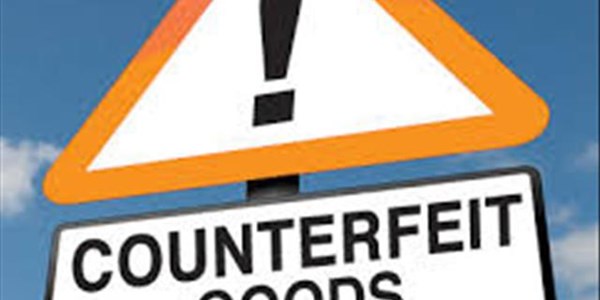 A 42-year-old Botswana national, who was arrested for allegedly smuggling counterfeit goods worth R17 million into the country, has been remanded in custody by the Lehurutshe Magistrates' Court in the North West.
Police spokesperson, Sam Tselenyane, says the case has been postponed to the 28th of this month for further investigation.
Police arrested the suspect at the Kopfontein Port of Entry near Zeerust.
Tselenyane says according to information at their disposal, the member who was on duty went to notify customs officials about the truck.
Yesterday at least 87 illegal immigrants from Malawi, travelling to Durban, KwaZulu-Natal, were found inside a truck stopped by traffic officers near Polokwane in Limpopo.
He says the suspect appeared on a charge of smuggling counterfeit goods following his arrest on Tuesday.
Tselenyane says "It is alleged that on Tuesday, at about 22:15, a truck arrived at the border's searching point. He says upon searching the truck, it was discovered that two trailers were fully loaded with 200 boxes of counterfeit footwear and preliminary investigations revealed that the driver only declared and produced a manifesto for can lids that he alleged he was transporting."
Meanwhile, the North West Acting Provincial Commissioner, Ryno Naidoo, applauded members for being vigilant in ensuring that the market for counterfeit goods as well as transnational crime is dealt a blow. He said that it cannot be allowed that our Ports of Entries are seen as places where criminals do as they please. He said further that counterfeit goods are taking a lot from the country's economy.
OFM News/Lucky Nkuyane