Local News
Services shutdown looming in #Matjhabeng
─── PULANE CHOANE 09:47 Wed, 14 Nov 2018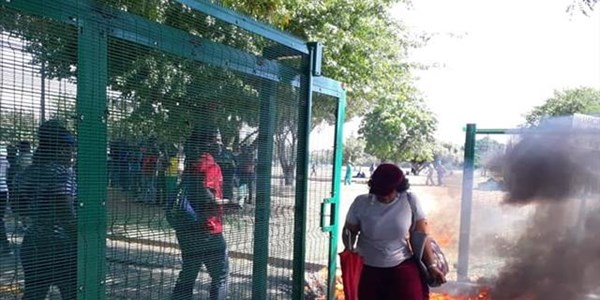 Protest action by members of the South African Municipal Workers' Union (Samwu) is expected on Wednesday at the Matjhabeng Local Municipality in Welkom.

This follows after employees are said to be unhappy with alleged deductions the municipality makes from employee's salaries, but which are not paid over to their intended third-party beneficiaries.
It is alleged that a group of members from Samwu invaded the Matjhabeng Local Municipality offices late on Tuesday, and damaged municipal property. This is according to a close source who told OFM News that the union members have a host of bones to pick with the municipality. The workers allegedly stormed into the offices, damaging an aluminium door, furniture as well as flower arrangements at the city offices in Welkom's Central Business District.
According to OFM News' source, over 200 employees are expected to be a part of the strike action. Should the strike go ahead as planned, it could mean that the municipal offices will be closed and there will be a shut-down on services offered at the municipality.
Meanwhile, OFM News has not yet been able to reach regional Samwu spokesperson, Dan Mana, for comment on the matter.
OFM News