Local News
#Koffiefontein: ANC dismisses myth that Reachable's resignation is electioneering
─── LUCKY NKUYANE 11:20 Mon, 04 Mar 2019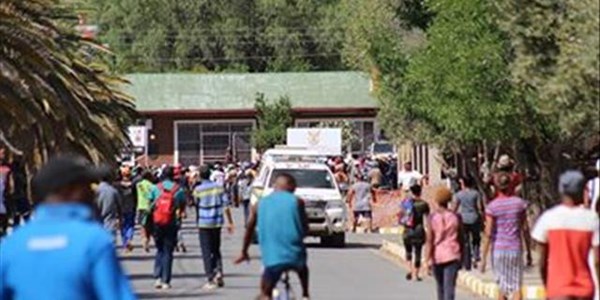 The African National Congress (ANC) has dismissed talks that the resignation of the Letsemeng Local Municipality mayor, Thandiwe Reachable, that includes the troubled town of Koffiefontein, is part of electioneering.
The ANC provincial spokesperson, Thabo Meeko, tells OFM News that the decision by the embattled Reachable to resign has nothing to do with threats made by residents to boycott the upcoming general elections on 8 May 2019. He says the party welcomes her resignation but wants to dispel the myth around the party's intervention on the issues that were raised by irate residents in that area.
OFM News has previously reported that on several occasions residents made it public that they were going to boycott the upcoming elections in May since the eruption of intense violent protests in that area since 2016. Meeko says the party has never for once requested Reachable to resign but she did so on her own accord after evaluating the situation in that area, and he welcomed her resignation.
He says the ANC had to respond to the issues of residents and although the intervention may have taken quite a while, the announcement of Reachable's resignation two months before the elections has nothing to do with threats made by residents that they will boycott the elections. One of the local residents, Monaheng Khomojong, told OFM News that they will believe the news on Reachable's resignation when she formally resigns at the meeting today. Khomojong says the resignation of Reachable is not enough.
On Sunday the National Executive Committee (NEC) and Provincial Working Committee (PWC) met with residents to give them feedback on a report submitted by the ANC deputy Secretary General, Jessie Duarte, after she also met irate residents on their demands last week.
This comes as the residents have been protesting for the removal of Reachable and her mayoral committee after accusing them of fraud, corruption and sowing division within the ailing community.
OFM News