Each day which passes with no positive action, the planet and our existence, disappears to ultimately implode. So, it is up to us all - like Art@Africa's artists alike - to save the planet and create environmental awareness of the disastrous deterioration. Professor Mike Bruton, South Africa's authority in Marine Biology and author of 'When I was a fish', amongst many other books, speaks about the importance of art in relation to creating awareness regarding environmental issues. The OFM Art Beat chats to Kosie Thiart who is part of the Blue Dot online exhibit. Listen to the interview below.
Kosie Thiart is a Hermanus-based artist who obtained his BA (Fine Arts) degree at UFS, where he specialised in large-scale charcoal drawings. As a child, he practiced drawing with his sister while she was studying medicine. Her textbook illustrations fascinated him, especially the works of Frank H. Netter. Like textbook Illustrations, Kosie uses art to convey information.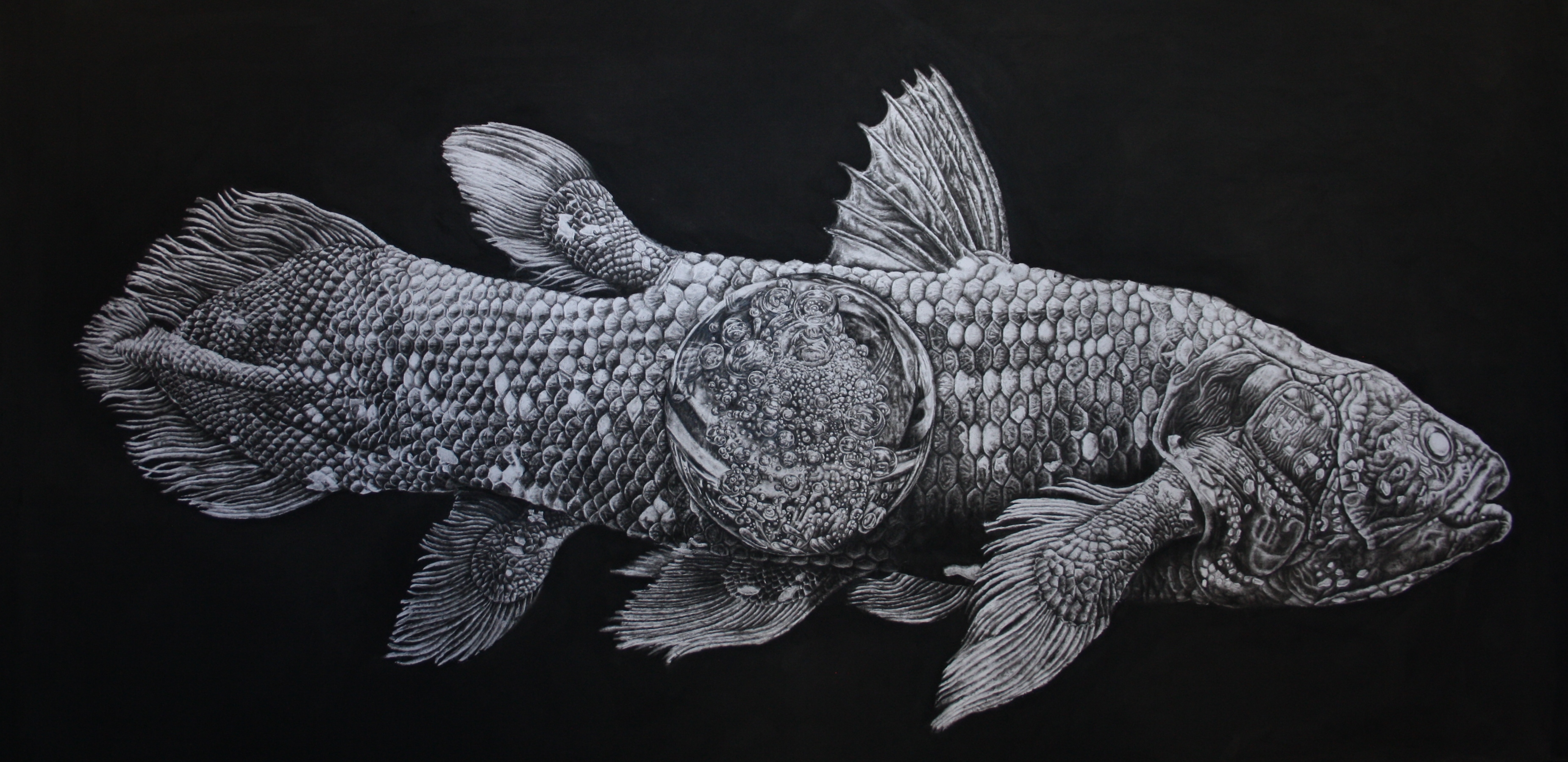 In his recent work, he investigated entropy and questioned whether chaos or order reigns in the natural world. Through his drawings, he proposed that chaos creates the climate from which pattern and structure can originate and sketches chaos as a vibrant and benign force. Having grown up next to the sea near mountains and estuaries his love for nature grew tremendously. Kosie's preferred medium is charcoal, which he uses for drawings of natural objects, including the dead animals, insects and fossils he collects. The painstaking detail in his work reflects the high degree of structure and assembly that characterise living creatures.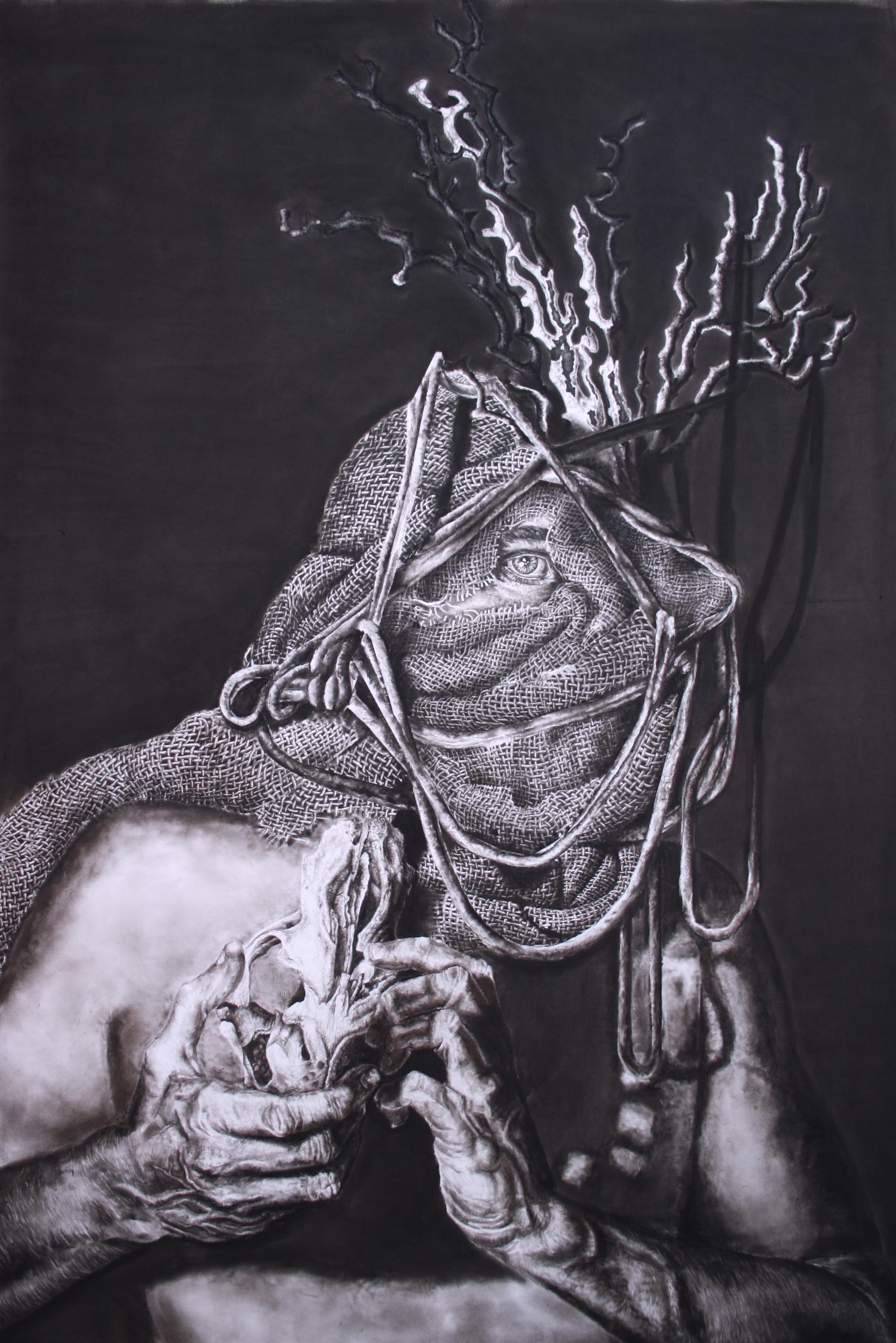 Although Kosie mostly draws physical objects from the domain of nature, the non human realm, he likes to argue that the concrete, the physical is a thoroughly metaphysical concept. The concrete is the most abstract we have and only makes sense in relation to thinking, speaking subjects. He wishes to portray matter as evanescent and ever-changing in appearance rather than hard, uniform mass. In his work he celebrates romanticist ideals as he honours the primitive, irrational and archaic and longs for a reunification with nature, with an obsession with traces of lost worlds, ruins and idealistic childhood notions of feeling and imagination.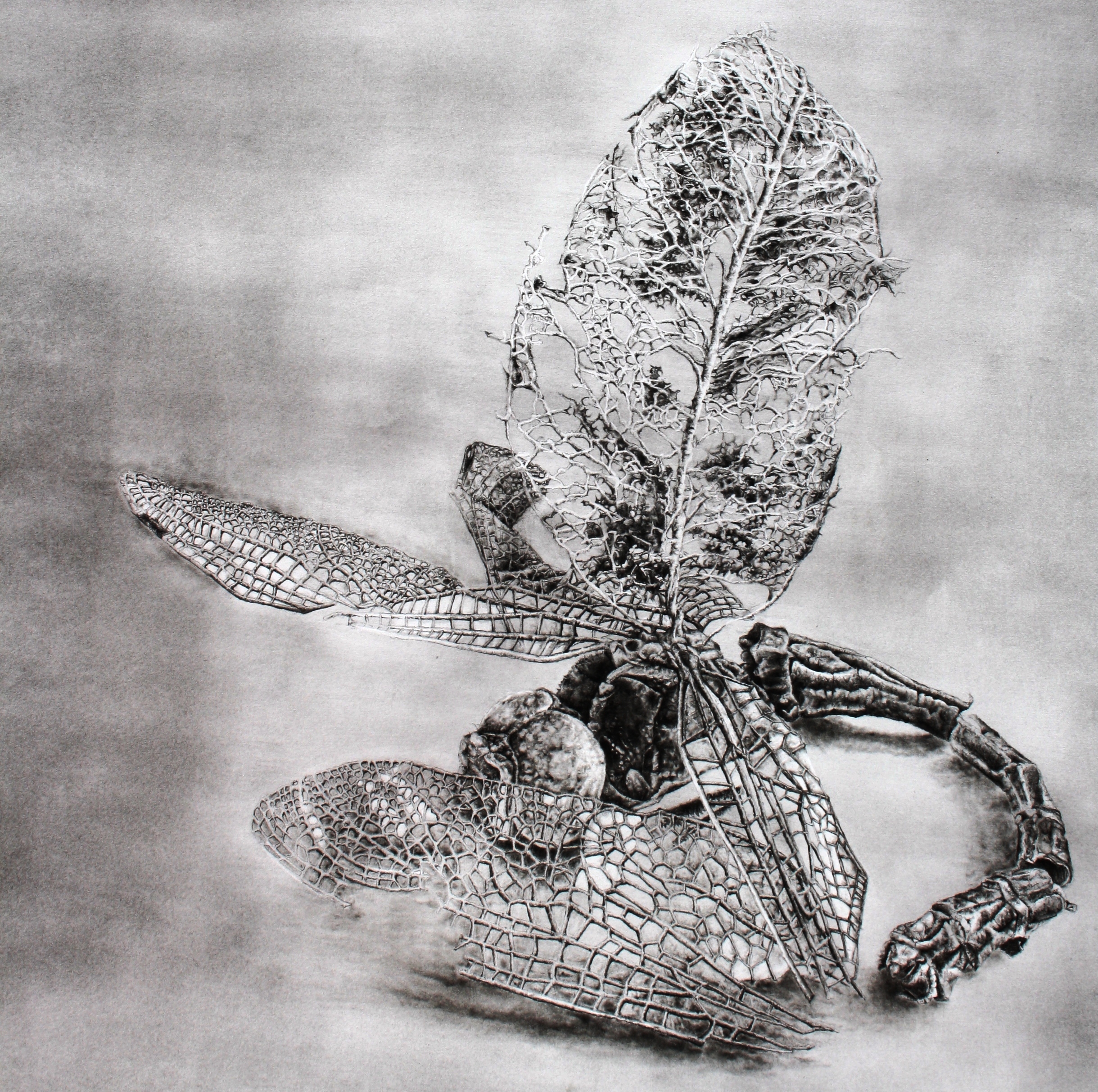 Here you can visit Kosie's representing gallery:
And here you can visit the Blue Dot exhibition: