News
Karoo farmers share heartache over SKA land issue
─── SABRINA DEAN 13:46 Fri, 26 Aug 2016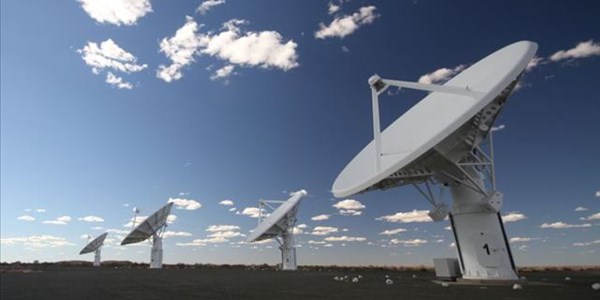 Carnarvon - Farmers in the Kareeberg area in the Northern Cape say while they have realised there is no escaping the prospect of having to give up their farms, they must be left in a position where they are able to relocate and continue farming.
This as the Square Kilometre Array (SKA) project in Carnarvon pushes ahead with plans to purchase a further 130 000 hectares of land for inclusion in the conservancy area of the multi-national science project.
Fanie Dippenaar shared the viewpoint of farmers in the area during the Agri Northern Cape Congress in Kimberley this week. He says the fairy tale has now turned into a nightmare.
"We are not denying the scope and how phenomenal the project is but we are talking about the heartache of the farmers. We are talking about people whose families have been living there for 160 years, where there are children's graves from 1854 that will have to be left behind.
"We are talking about senior farmers who will have to suffer the indignity of re-establishing themselves in a new area, with new agricultural land. They will have to start and learn all over again."
He says if they don't sell they will face expropriation. Dippenaar says they are now negotiating to ensure they are able to relocate with the amounts being offered.
SKA SA Managing Director, Dr Rob Adam, was also present to address Congress. He says SKA SA is the largest science infrastructure in the world. He says the project has given a lot to the community of the area.
Adam highlighted, however, that the integrity of the project cannot be guaranteed if farmers continue to operate. He says small things like microwaves or transponders can mess with the science.
"Somebody gets a bright idea using modern technology to put transponders on the sheep to find out where they are rather than spend days driving around looking for them and wasting diesel. Under normal circumstances, this would be a clever thing to do, but it doesn't work for us."
Adam says they are committed to paying a "more than fair" price for the land and are also interacting with organised agriculture on the matter.
OFM News
Karoo farmers share heartache over SKA land issue :
Small things can interfere with SKA project: