News
Hier is van jou hoof landboustories op OFM
─── 13:00 Fri, 13 May 2022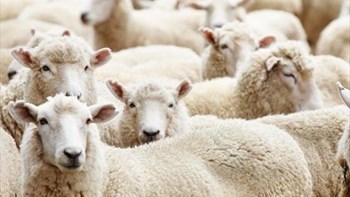 Ons kyk nou na jou week in die landboubedryf. OFM-nuus se Lee Simmons lig nou die hoofstories op OFM vandeesweek uit...
Farmers across the Free State are angered by the damaged roads as they say their farming processes are consistently inhibited by these damaged roads. According to Jan Briel, a farmer from the Reitz East area, says that the Reitz/Warden dirt road is in such a bad condition that even a four-wheel drive struggles to drive there. Briel says the problem is that the underground drainage pipes are so clogged due to the negligence of the Department of Roads, that water pushes over the road and makes it impassable. He says they have taken matters into their own hands by repairing the roads since April. Briel mentions that farmers from the area have the road scraped twice a year by a private contractor, at a cost of R5 000 per farmer. This is a grain area and farmers are dependent on the road to be able to deliver their products to silos, explains Briel. He adds that they are currently harvesting soybeans and maize and simply cannot sit back and wait for the department. Meanwhile, the farm workers are also struggling to move on the road with their own vehicles and that is why they all help to repair the roads, says Briel.
Bail has been granted to three accused in the Leeudoringstad Magistrate's court in the North West after being charged with defrauding farmers of R12 million. The National Prosecuting Authority's spokesperson, Henry Mamothame, tells OFM News that two of the three accused face charges of fraud, money laundering and the contravention of the Tax Administration Act to the value of R2,3 million. According to Mamothame it is alleged that farmers who are clients of Suidwes Landbou, approached Ludi van Heerden, who is an Internal Auditor, and registered a complaint about fraudulent transactions in their accounts on goods they haven't purchased. These orders would allegedly be generated after receiving instructions from Barend Jacobus van Loggerenberg, who is an agent for Agri Trade Noordwes (Pty) Ltd, a company that is also under investigation, says Mamothame.
And
The Minister of Agriculture, Land Reform and Rural Development, Thoko Didiza together with her deputies - Mcebisi Skwatsha and Zoleka Capa - tabled their Policy and 2022/23 Budget speeches for the Department on Thursday evening. The Budget Vote speeches focused on critical matters related to the mandate of the Department. The Minister held a pre-Budget Vote media briefing at the Imbizo Centre in Parliament in Cape Town, where she gave highlights of the budget vote speech and signed the Agricultural and Agro-processing Master Plan with key stakeholders in the Agricultural Sector.
Two Foreign nationals have been arrested after being caught in possession of 47 stolen sheep in Warden in the Free State. According to police spokesperson, Mmako Mophiring, they were expected to appear before the Warden Magistrate court on Thursday, 12 May 2022 facing charges of possession of suspected stolen property. He says the Warden Police were patrolling when they came across suspicious blue Toyota bakkie pulling a trailer with two occupants both loaded with sheep. They questioned both people and found that they are foreign nationals and had false documentation of the sheep, adds Mophiring. The two suspects aged 27 and 46 were escorted to the police station where Vrede Stock Theft Unit discovered that a total of 47 sheep were freshly tattooed on as others were still bleeding, says Mophiring.
OFM News/Lee Simmons