Other News
Räikkönen set for F1 swansong
─── MORGAN PIEK 08:17 Fri, 10 Dec 2021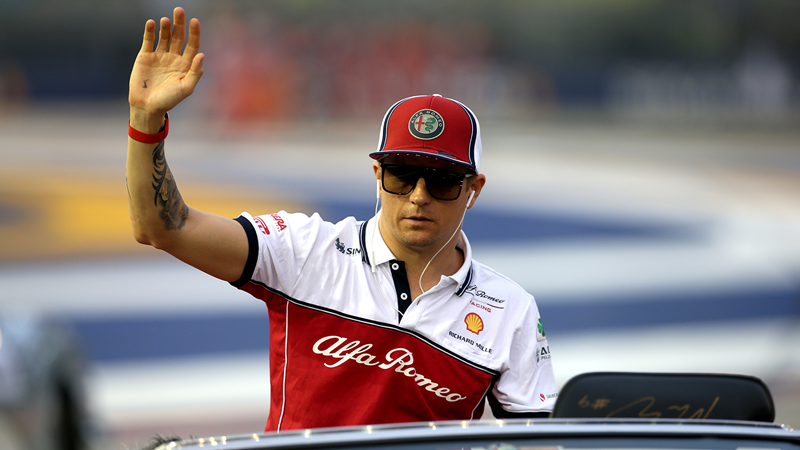 It will be the end of an era on Sunday when the 2021 Formula 1 season concludes with the Abu Dhabi Grand Prix.
While the co-leaders, Lewis Hamilton and Max Verstappen, have dominated the headlines this week, the former world champion, Kimi Räikkönen, will be driving in F1 for the last time.
Sunday's race will be the 349th Grand Prix for the Fin who is a legend of the sport in his own right.
Räikkönen says the 2007 season stands out as one of many highlights.
"I'm happy how I did it, because I did it many, many ways on my own terms."
"F1 never been the main thing in my life and it might be different to many others, you know?
"My life outside has always been the most important thing for me and yes, it has taken most of the time in the last 20 years, but it hasn't been the most, let's say, important thing, in many ways.
"Yes, I enjoy racing and this, otherwise I wouldn't have done it for so long but I appreciate my own time much more.
"Like, it's more important for me than anything else."
"Right now, I'm not looking at anything apart from finishing the year.
"We'll see if there's some interesting things that comes out, if it makes sense maybe I'll do it but I have zero plans right now.
"I don't want to make any plans, I'm looking forward to having a less hectic schedule from my side so we'll see if we'll do something or not in the future."
Räikkönen's Alfa Romeo teammate, Antonio Giovinazzi, will also be driving in F1 for the last time. Giovinazzi will be making the switch to Formula E.
Morgan Piek/OFM Sport