Rugby
OFM a proud partner of Leopards Rugby
─── MORGAN PIEK 16:59 Thu, 17 Jun 2021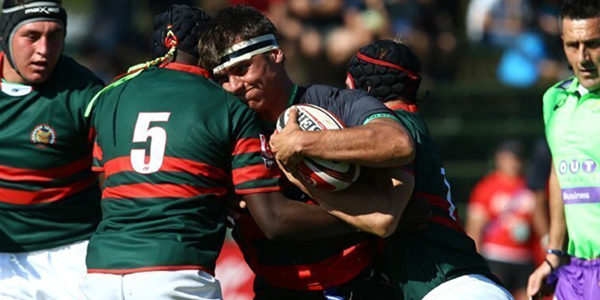 The 2021 Currie Cup First Division will be kicking off this weekend as well along with the Premier Division.
The first game of the competition in two years will be played tomorrow night when the SWD Eagles tackle the Valke in George.
The Leopards, who travel to face the EP Elephants in Gqeberha, have just renewed their partnership with OFM.
The CEO of Central Media Group, Nick Efstathiou, talks about the exciting partnership, which will feature a new innovation in 2021.
"It's always a great honour to be a partner of a legendary team like the Leopards.
"We've been a media partner for many years. Once again, we commit ourselves to increasing the brand size of the Leopards; not only in the North West, but in South African rugby itself.
"Some new innovations that we will be bringing in with the sponsorship this year is doing some commentary via out streaming service, and the first game will be on 17th July when the Leopards host the Griffons here at Olën Park in Potchefstroom.
"We're very excited at it's another great achievement and partnership between the two great brands."
This match at the Wolfson Stadium will kick off at 15:00 on Saturday afternoon.
Leopards team to face Eastern Province - Duran Hoffman, Eugene Hare, Andries Truter, Tjaart Benadé, Warren Williams, Danrich Visagie, Riaan Genis, André Fouché, Heinz Bertram, Siya Mdaka, Vince Maruping, Malende Mpofu, SampIe Swiegers, Robey Leibrandt, Botter Moloto.
@MorganPiek OFM Sport