Rugby
Pokomela excited to help out at the Stormers
─── MORGAN PIEK 08:46 Tue, 14 Sep 2021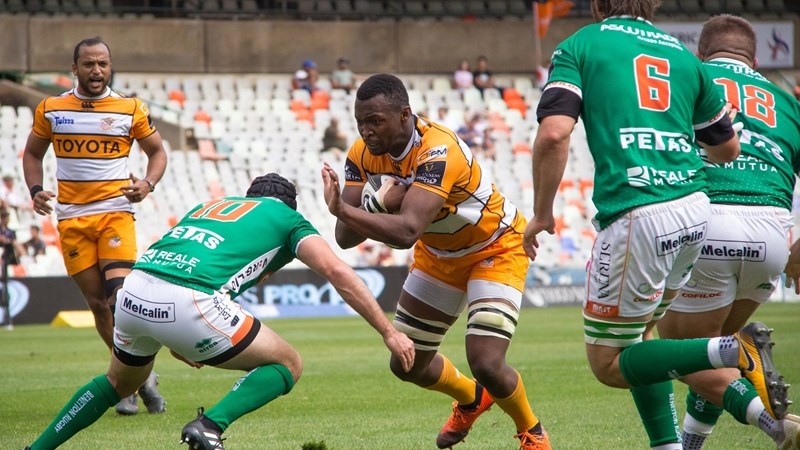 The Toyota Cheetahs flanker, Junior Pokomela, is excited to play in Europe again after going on loan at the Stormers for the United Rugby Champions.
The man who has previously captained the Cheetahs in the Currie Cup is at the Stormers along with Stefan Ungerer of the Tafel Lager Griquas and Willie Engelbrecht of the Pumas.
Pokomela has already reported for duty in Cape Town and has already practiced with the team.
Pokomela told OFM Sport that he knows that he will have to earn his spot in the team, but is excited to make a return to Europe and contributed in away he can.
"I'm just happy to be here and very excited," said the former Junior Springbok captain.
"I'm going to get to play in the URC and I'm pretty keen to contribute wherever I can at this union.
"I'm still contracted at the Cheetahs, but there is a lot of uncertainty. I don't blame the union or anyone at the union. I'm just happy to be here and doing what I love on a daily basis.
"I've got a bit of knowledge but there are top quality players here. I met a guy like Warrick Gelant, a world cup winner. There were also players like Scarra Ntubeni and Evan Roos who is a top player at the moment.
"I might have the knowledge but at the end of the day, the guys will still have to go out there and make it happen. I can only give advice, but at the same time, work hard, try to contribute and make the team. Nothing is guaranteed and I will still have to work harder to make the team. It's a different vibe and a different competition.
"I haven't played PRO rugby in a long time, so I'm pretty keen to get stuck in and to help wherever I can.
"I mentioned to the guys that the weather conditions are going to be different to South Africa, but the guys in Cape Town will be a little more used to it in terms of the rain.
"The team is looking good to be honest. I'm just pretty keen for the tour and we will see how it goes."
Last week the Cheetahs' captain, Ruan Pienaar, was loaned to the Sharks along with his fellow scrumhalf, Tian Meyer. The Cheetahs-bound flanker, Gideon van der Merwe, has been linked with a spell at the Lions, while the eighth-man, Mihlali Mosi, could possibly be heading to the Bulls.
The Stormers face Benetton Rugby in Treviso on 25 September in their opening match of the tournament.
@MorganPiek OFM Sport