Rugby
Cheetahs hold off determined Junior Boks
─── MORGAN PIEK 14:44 Thu, 19 May 2022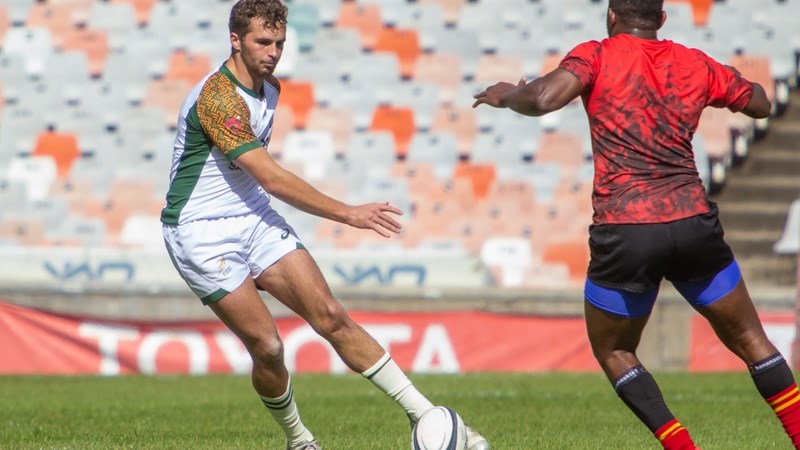 The Toyota Cheetahs beat the South African Academy team this afternoon in a warm-up game in Bloemfontein.
The Cheetahs managed to beat the Junior Springbok hopefuls 45-33 in a game of two halves at the Toyota Cheetahs.
The Cheetahs controlled the game in the first 40 minutes, while in the season stanza the SA under-20's played the best half of their two games in Bloemfontein.
In the first half the Cheetahs fielded a team very similar to the one that beat the Sharks 44-15 on the weekend and they ran riot.
In the second half the Cheetahs rung the changes to afford their fringe players some game time and this is where the under-20's clawed their way back into the game.
While the Cheetahs coach, Hawies Fourie, won't be satisfied with their second half performance he will appreciate the fact that they got to play, especially with an important Currie Cup game lying ahead next week.
On Monday the aspiring BabyBoks were out muscled by the Griquas in a 38-21 defeat at Hoërskool Sentraal in the City of Roses.
Jean Smith started at flyhalf in the game and against the senior Cheetahs players and he gave a good account of himself and it's plain to see why he is held in high regard.
The former SA Schools backline marshal is the son of the former Springbok flyhalf and Currie Cup winning Cheetahs coach, Franco Smith.
Smith told OFM Sport that they are happy with their outing against the Cheetahs.
"I'm really happy with the team and we just need to build from here. These were our first two full games as a unit, so I think that from here we are just going to build and be better."
The young pivot added that playing at the stadium was special due to the family's history at the Cheetahs.
"It is funny being back because when we were in the changeroom I saw my dad and my uncle's (MJ Smith) names on the number ten box.
"I felt really privileged to be able to play here in Bloemfontein. It's a big history that we built here throughout the years. It was really exciting to be able to play at the stadium."
The 19-year-old Smith is currently contracted by the Sharks.
Next week Saturday the Cheetahs will tackle the Griquas in Kimberley in the Currie Cup.
Morgan Piek OFM Sport