Rugby
Cheetahs to fine-tune against the Griffons
─── MORGAN PIEK 12:53 Tue, 14 Nov 2023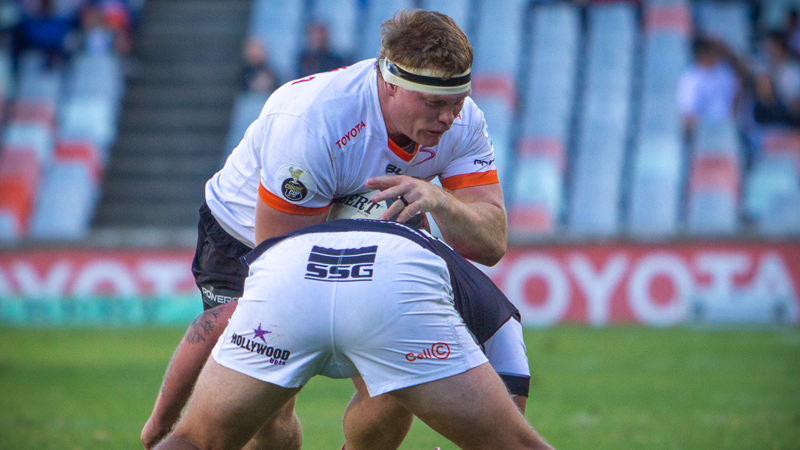 The Toyota Cheetahs will be back in action on Friday when they tackle Griffons in Bloemfontein in the first of their two warm-up games before the EPCR Challenge Cup.
The Cheetahs will field two teams in the game as they fine-tune for their second season in the competition. Last year the Cheetahs advanced to the round of 16 against all expectations.
The Cheetahs depth will be tested due to some niggles, while Rewan Kruger, Dan Kasende and Marnus van der Merwe are with the Ospreys in Wales.
It is believed that the duration of their contracts if only for a month and it remains to be see if they will enjoy any game time in Wales. It is understood that they will link up with the Cheetahs before their game against Zebre. While is the deal sounds good, one has to wonder how much it will actually benefit the Cheetahs.
In addition, tighthead prop, Aranos Coetzee, is set to miss the warm-up games as well as next month's European Challenge Cup game against the Zebre in Parma.
The Namibian international is still recovering from surgery to his knee following the Welwitschias' Rugby World Cup campaign in France.
The tighthead, Hencus van Wyk, started training with the team last week following their trip to Australia, but it remains to be seen if he will play in the two warm-up games against the Griffons and the Lions.
The good news that the young Laurence Victor has overcome his niggles, and this could just be the young front-rower needs to prove exactly what a good player he really is.
The Cheetahs ECPR Challenge Cup opener will be played on 9 December in Italy. Eight days later the Cheetahs will tackle the Sharks in Bloemfontein.
Friday's warm-up game between the Cheetahs and the Griffons that will be played at Grey College kicks off at 12:00.
Morgan Piek OFM Sport