South Africa
Survey indicates praise for Ramaphosa's handling of #Covid19
─── 06:26 Fri, 17 Apr 2020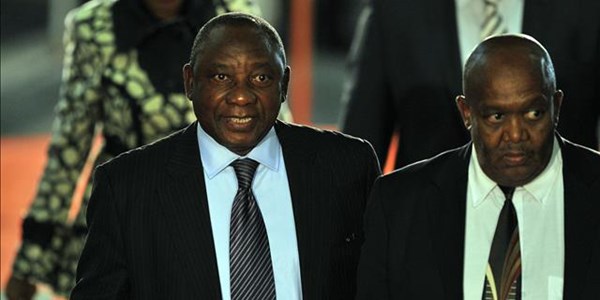 CompariSure, a young South African fintech company, has shared that according to its data, thousands of South Africans approve of President Cyril Ramaphosa's efforts in combating Covid-19 and its related challenges.
In a statement released on Thursday, CompariSure said it had gathered this data after having had a broad range of conversations with thousands of South Africans.
The data was generated by a continually evolving set of unique conversation-driven interactions powered by CompariSure's proprietary chatbot technology.
Having "chatted" to almost 250,000 South Africans from all walks of life, CompariSure has been able to deliver valuable insights into the current national conversation on the coronavirus pandemic.
Stating that while nobody was prepared to deal with a pandemic of this nature, some countries had risen to the occasion, the company asked whether South Africa was one of these nations.
According to the report, 81% of respondents stated that Ramaphosa's decision to extend the lockdown was the right thing to do.
The report said reasons for this varied. However the majority reflected the "lives over livelihood" slant, considering that 50% of respondents stated that financial strain was their number-one challenge during lockdown.
"While it seems fairly self-evident from general social media that there is plenty of praise for President Ramaphosa, we set out to see if we could gather conversational data to support this," said CompariSure's founder and CEO, Jonathan Elcock.
Elcock added: "Many of our conversations were with users from lower-income households, so it was interesting to see that when segmenting the data, even those from the seemingly hardest-hit communities were also supportive of the president's decision to extend the lockdown."
"While the current pandemic is undoubtedly a disaster for not only South Africa but the world, the majority of our respondents revealed strong feelings of unity and solidarity. Despite the trials and tribulations that many are facing, our data suggests that South Africans across the board currently stand united behind our president," said Elcock.
Utilising their in-house chatbot technology, CompariSure was able to have automated conversations with almost 250,000 South Africans on Facebook Messenger. Respondents were relatively young on average, with 77% being between the ages of 25 and 45. Response rates to each question varied.
African News Agency