SA
Ramaphosa hits back over credibility of judges
─── 12:58 Mon, 22 Feb 2021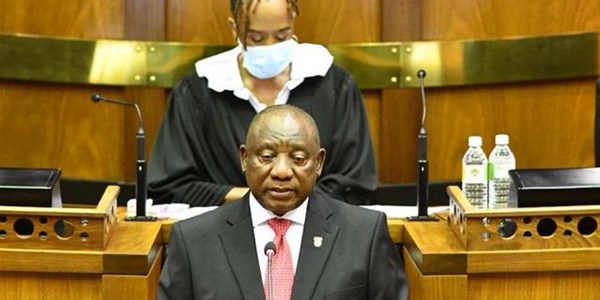 President Cyril Ramaphosa has expressed his concern over the recent comments against the judiciary, a week after former President Jacob Zuma hit out at the country's judges.
Zuma wrote in a statement last week that he believes some judges have "sold their souls" in order to vilify him and he also accused who he called "some judges" of being complicit in bribery to ensure that Cyril Ramaphosa could win the presidency of the African National Congress (ANC) at the Nasrec Conference in December 2017.
Ramaphosa used his weekly newsletter on Monday morning to address the issue, saying such claims are "deeply disturbing".
"Firstly, if such claims were true, it would mean that there are some within the judiciary who are failing to uphold the values and principles with which they have been entrusted.
"Fortunately, our Constitution makes provision for such a possibility. The National Assembly is empowered to remove judges who are found by the Judicial Service Commission to be guilty of gross misconduct.
"The Judicial Service Commission is a carefully constituted body, which includes representatives from the judiciary but also the legal profession, academia and Parliament," writes the President.
Ramaphosa adds that there are clearly defined processes established in law to deal with allegations of misconduct against members of the judiciary.
"Anyone who has evidence of any wrongdoing by any judge should make use of the avenues provided in our Constitution and in our law to ensure that appropriate action is taken," adds Ramaphosa.
Jacaranda News