SA
Outgoing Chief Justice Mogoeng 'was a principled leader'
─── 11:40 Tue, 12 Oct 2021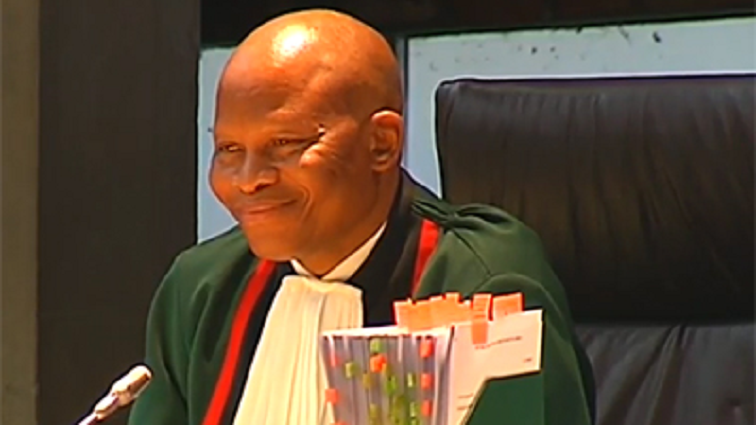 Outgoing Chief Justice Mogoeng Mogoeng was a principled leader who brought significant reforms to the judiciary, in spite of the recent controversies around his religious views.
This is the view of the former co-chairperson of the Law Society of South Africa, Krish Govender.
Govender was part of the panel that interviewed Judge Mogoeng for the post of Chief Justice in 2011.
Judge Mogoeng's 12-year non-renewable term as a Constitutional Court Judge officially ended at midnight.
Judge Mogoeng became a Constitutional Court judge in 2009. Two years later, former president Jacob Zuma nominated him for the position of Chief Justice.
Govender says among the reforms Judge Mogoeng brought to the judiciary was the accountability of judges.
"He was not just a jurist writing judgments of a very high level. He didn't pretend to be the greatest jurist. But, he was an all-round holistic leader for reform and change in the judiciary. And he brought about far quicker access to justice in terms of court proceedings. He made judges accountable for their work. As a manager, as an administrator, he was the best chief justice whether anyone wants to say it or not. The beneficiaries of that have been the people of this country."
However, Judge Mogoeng faces continued criticism over his pro-Israel and anti- Covid-19 vaccine comments.
Last year, the Judicial Conduct Committee found Judge Mogoeng guilty of breaching the separation of powers and unacceptable extra-judicial activities, among other charges.
This, after Judge Mogoeng made pro-Israel statements in a webinar.
Govender says while Judge Mogoeng's religious fervour guided his morals, it eventually caused him to stray from his oath of office.
"Instead of keeping to the cornice of the Constitution of our country, he was no doubt driven to his deeper commitment to his church and his religious belief. And this is why he strayed outside. He entered the political terrain. He questioned vaccines, which were all in an area that is controversial. When you have sort of a religious bent, and you get carried away, your rationality gets compromised. And that is why his tenure ended on a role where one can say he sacrificed his rationality for his religious beliefs."
Political parties react
Political party, Al Jama-ah has hailed outgoing Chief Justice Mogoeng Mogoeng for his contribution to the judiciary, saying he gave meaning to the Constitution and the country's democracy.
Mogoeng has been largely praised for his Nkandla judgment in which he upheld the report of the former Public Protector, Thuli Madonsela in 2016.
Last week, the names of eight members of the judiciary were selected from the South African public's submissions for the new Chief Justice.
Al Jama-Ah President, Ganief Hendricks says, "Al Jama-ah would like to take this opportunity to thank the Chief Justice that is retiring now. He has made some fantastic, ground-breaking decisions that gave meaning to the Constitution and the provisions of the Freedom Charter and he has taken our democracy to greater heights. We would like to wish him well in whatever he has to do."
The African Transformation Movement (ATM) has expressed disappointment in President Cyril Ramaphosa's failure to investigate the alleged capture of the judiciary.
In the party's message to outgoing Chief Justice Mogoeng Mogoeng, the ATM says he once raised the issue and that the independence of the judiciary is often questionable.
ATM National spokesperson, Sibusiso Mncwabe, has wished Mogoeng well.
"The ATM wishes the outgoing Chief Justice, Mogoeng Mogoeng, a very blessed, peaceful retirement. We want to thank him for his outstanding performance of leadership in the judiciary during his term as Chief Justice of the republic. But as ATM, we are very much disappointed that the president of the country didn't commission any investigation on the alleged judicial capture, which was once raised by the Chief Justice himself. We believe that the president has missed an opportunity to redeem the image of the judiciary in this country which is very much questionable in some instances."