SA
NPA creates task force to deal with state capture report
─── 14:49 Wed, 12 Jan 2022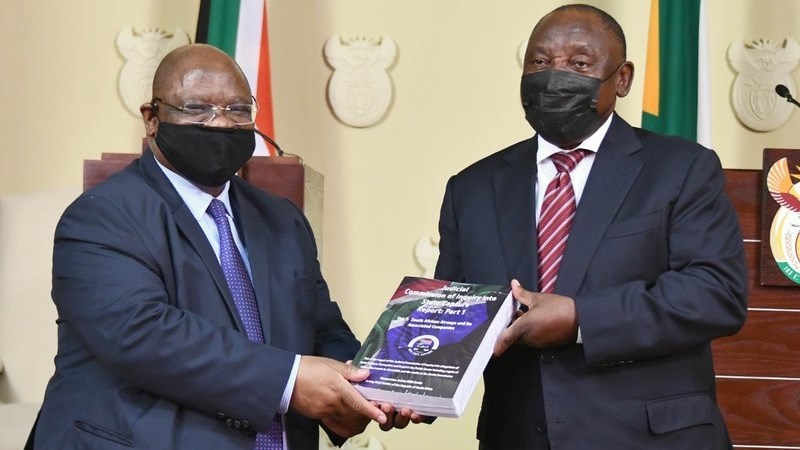 The National Prosecuting Authority (NPA) has created a task force dedicated to dealing with the recommendations made in the first state capture report.
The report, which was released by the commission's chair Raymond Zondo at the turn of the year, highlighted the NPA's failure to successfully prosecute corruption cases.
The report further recommended the creation of a new body to help fight corruption and prioritise the protection of whistleblowers.
In a joint statement by the NPA and Hawks on Wednesday, the two organisations assured that the NPA's institutional weaknesses need to be addressed.
"An urgent review of all cases covered in the report, including those already proclaimed by the NPA's Investigating Directorate, will be conducted. The Task Force's main focus is on progress and impact. It builds on the work already done within the NPA over the past few years, in collaboration with the Zondo Commission and other law enforcement partners," they said.
The prosecuting authority says a meeting will be scheduled with the law enforcement partners to discuss the Anti-Corruption Task Team.
"The NPA also welcomes the steps towards setting up a dedicated court to handle state capture matters. This will enable speedy finalisation of cases and conviction-based asset recoveries.
"The Directorate for Priority Crime Investigation (DPCI) or Hawks, will, as mandated to deal with national priority offences, which include serious corruption, serious commercial crime and serious organised crime, take its place alongside its partners and respond accordingly to the commission's recommendations which fall within the DPCI's mandate."
Jacaranda News