The Joyride Blog
Life Hacks
─── 16:43 Fri, 30 Apr 2021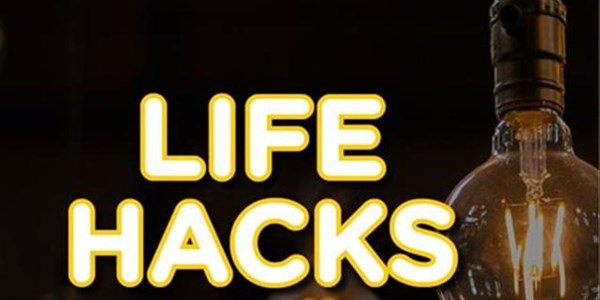 Take a look at these new hacks The Joyride team has discovered... they may just save you some time when you are doing housework or DIY projects this weekend.
Renew Your Furniture in Minutes
Peel off all the stickers using a putty knife in combination with hair dryer, to soften the adhesive. Some are harder to remove than others, but they will all be off in the end. All kids go through a sticker phase, this way you can keep your furniture and not have to throw a bunch out.
Get Wrinkles Out of Your Laundry with Zero Effort
Ditch the time-consuming iron or handheld steamer to get wrinkles out of shirts or slacks. Throw a few ice cubes or a wet washcloth in the dryer with your wrinkled clothes. As the ice melts and the water turns to steam, it will remove the wrinkles. This trick is not as effective with heavier clothing but is a miracle for lighter fabrics. The best part is that you do not have to set the dryer for longer than 10 minutes for it to work.
Get those items back!!!
If you are a person who does not mind lending things to your friends, but you have trouble remembering who you had lent it to, here is a clever way to remind yourself. Take a pic of the friend with the item and then set a reminder on your phone with the pic so that you can ask for your stuff back. You will never lose anything again and you have pictures of all your friends and potential things they like, which will make buying birthday gifts a breeze.