The Joyride Blog
Weird Wide Web - The crabby patty migration, millions
─── 15:38 Tue, 07 Dec 2021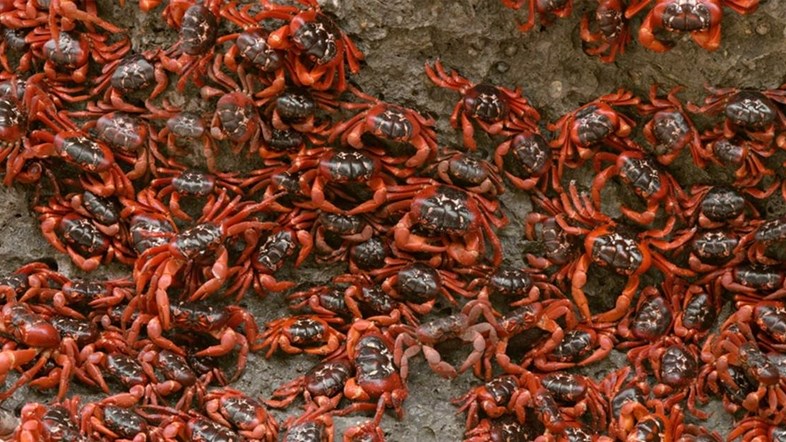 During the march of the Christmas Island crustaceans, automobiles become useless. And pedestrians don't get off much easier.
As videos posted to social media show, people must carefully pick through waves of the scarlet-hued creatures, which make their way from the island to the ocean. On an article on ripleys.com Locals have gotten downright innovative with engineering to protect the crabs. Some roads have even been fitted with special bridges to help the armored sea life avoid treacherous crossings. Parks Australia has declared this mass movement "one of the most incredible natural processes on Earth."
The crabs are said to be on this yearly voyage on their hunt for love. Males walk in front with the interested females following just short behind them. It is said that a single female crab can lay over 100,000 eggs. They take a well-worn route used by their crabby ancestors, journeying from the jungle to the Indian Ocean where they find mates and make coastal burrows. Read the full article by clicking here.
Weird Wide Web - The crabby patty migration: