The Joyride Blog
What's on the Menu - Queen pudding
─── 17:23 Thu, 12 May 2022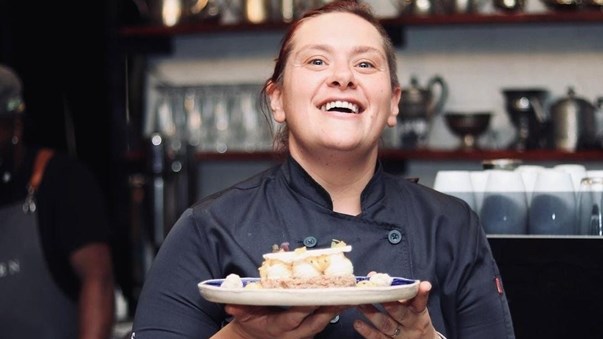 Chef Maradine decided to treat us this week by giving us a Queen pudding recipe.
Ingredients:
60g butter, softened
1 cup raspberry jam
5 slices day-old bread, crusts removed
4 eggs, separated
1 1/4 cups caster sugar
1 1/4 cups milk
Method:

1. Preheat the oven to 180C. Grease a 4cm-deep 15cm x 30cm (6-cup capacity) baking dish.
Spread butter and a thin layer of jam on each slice of bread. Cut bread into fingers and arrange diagonally over the base of prepared dish to create 1 layer.

2. Whisk egg yolks and ¼ cup of caster sugar in a bowl until thick and creamy.
3. Place milk in a small saucepan over a medium heat until small bubbles form around edge of pan. Do not boil.
4. Gradually add hot milk to egg mixture, whisking constantly until combined. Gently pour milk mixture over bread in baking dish. Place baking dish in a deep roasting pan. Carefully pour enough boiling water into roasting pan to reach halfway up sides of baking dish (take care not to get any water into bread and custard).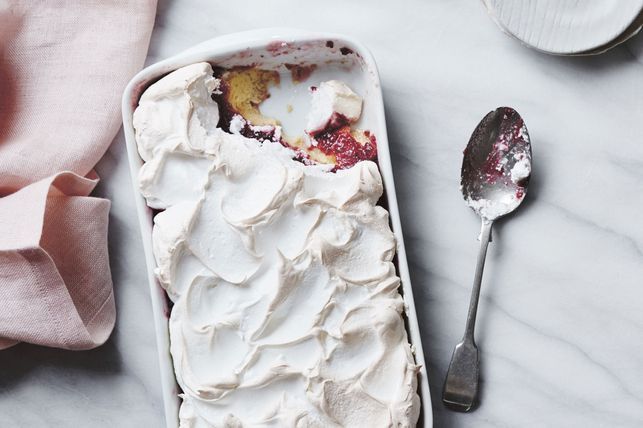 5. Bake for 30–35 minutes or until custard is just set. (It will be slightly wobbly and firm, but yield to the touch.) Set aside to cool slightly.
6. Using an electric mixer, whisk egg whites in a clean, dry bowl until soft peaks form. Gradually add remaining caster sugar, 1 tablespoon at a time, whisking well between each addition. Whisk until sugar has dissolved and meringue is thick and glossy.
7. Spread remaining jam over custard mixture in baking dish. Spoon meringue over jam, and sweep and form into peaks. Bake for 10–12 minutes or until meringue is light golden and crisp at the edges.
8. Serve warm or at room temperature.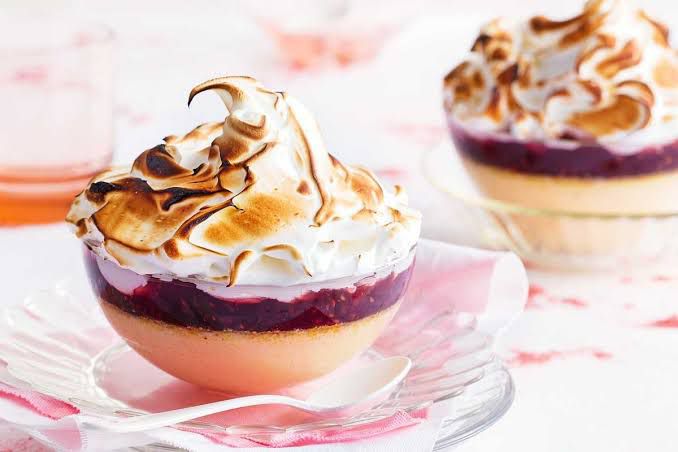 ALSO READ: What's on the Menu - Lamingtons
What's on the menu - Queen pudding: