Agri Hour
Hier is 'n paar wenke vir dié wat skouhoenders wil begin teel
─── ELSABÉ RICHARD 05:30 Mon, 22 Nov 2021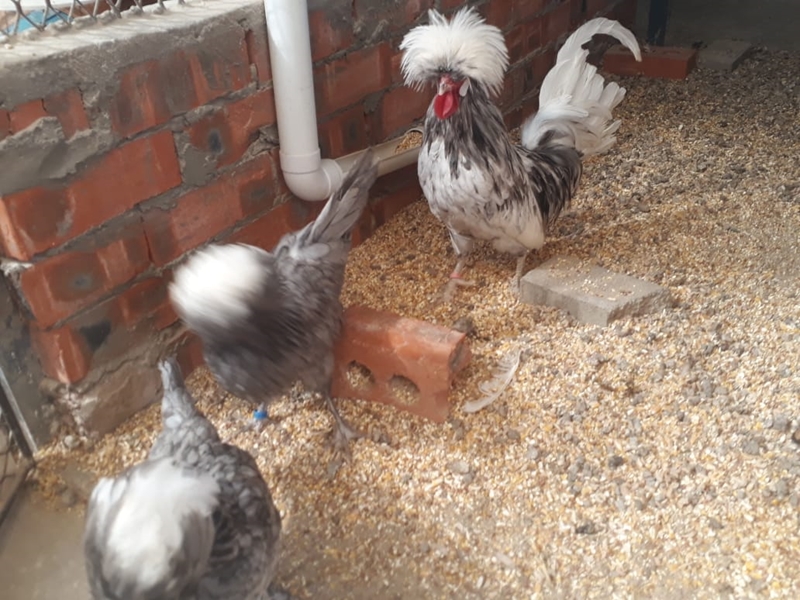 Die teel van diere is in die algemeen nié 'n situasie van onmiddellike beloning nie.
As 'n mens kyk na skouhoenders en die teling daarvan, is die doel om gewoonlik die standaard van perfeksie oor tyd te verbeter.
Ben Janse van Rensburg, 'n liefhebber en teler van skouhoenders by Bainsvlei buite Bloemfontein in die Vrystaat, sê daar is verskeie dinge waarna voornemende skouhoender-telers moet kyk voordat hulle hoenders begin aankoop om te teel.
Sien onderstaande PODCAST
OFM-nuus het vroeër berig dat Janse van Rensburg se passie vir skouhoenders begin het toe hy 'n kind was in die 1960s. Sy passie is veral aangevuur toe hy skoue bygewoon het waar hierdie hoenders trots deur hulle verskeie telers uitgestal is.
Hy teel met Poolse nie-bebaarde kuifkoppe en rooskam-bantams, sowel as Old English Game-bantams en Silkie-bantams.
Janse van Rensburg raai mense aan om skoue by te woon en om telers te besoek. Dit sal voornemende telers die geleentheid gee om navrae te doen oor die tipe ras waarin hulle belangstel. Hy raai ook voornemende telers aan om te begin met skouhoenders wat makliker is om groot te maak en na te kyk.
LEES: Skouhoenders – hoenders waarmee jy kan spog
Wat jy moet oorweeg as jy met skouhoenders wil begin teel:
Oorweeg al die sterk- en swakpunte van elke individuele voël wanneer jy jou besluit neem.
Oorweeg die kam van die hen. Die hen met die kleinste of geen kam is wat jy gebruik om mee te teel sodat die haan se kam klein en onsigbaar voorkom.
Vere: Swart oor die hele liggaam met helder weerkaatsing oor die hekel, saal en stert.
Kuif groot, gereelde patroon en vol, selfs in die middel, en elke veer 'n perfekte spierwit. Daar moet 'n paar swart vere aan die voorkant wees en geen voël sal hiervolgens gediskwalifiseer word nie. Hoewel hoe minder, hoe beter.
Oorweeg die kuif - die manier hoe die kuif op die kop sit. Dit moet in die middel wees en nie na eenkant hang of vorentoe uitsteek nie.
Gebruik henne met 'n lae sterthoek.
Hoewel beide die haan en die hen 50% van die gene aan die nageslag oordra, word dit algemeen aanvaar dat die hen die tipe oordra en die haan die kleur.
© Hierdie is wenke uit Janse van Rensburg se boek: Poolse Nie-Bebaarde Kapokhoenders
Kontak Janse van Rensburg by 084 283 3771 indien u 'n kopie van die boek wil hê.
OFM-nuus