CentralSA
#BreakingNews: Bfn school recalls learners, parents for #Covid19 screening
─── 16:16 Thu, 19 Mar 2020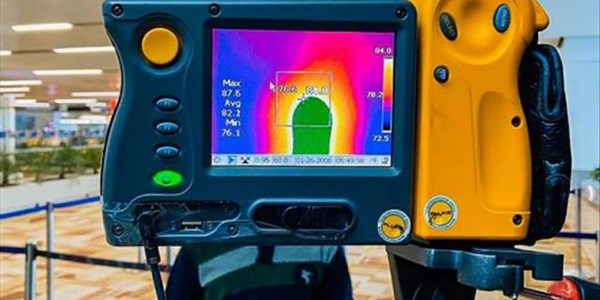 A massive coronavirus screening operation is planned at a primary school in Bloemfontein on Friday as a preventative measure.
Education MEC Tate Makgoe says about 600 learners and parents at the Brandwag Primary School will undergo screening after two of the learners might have been in contact with someone who tested positive for Covid-19.
Free State Health spokesperson, Mondli Mvambi, confirms that the department will administer the screening. According to Mvambi, both parents of Grade 1 and 3 learners will be screened in smaller groups to adhere to the regulation that no more than 100 people are allowed to gather, as announced by President Cyril Ramaphosa on Sunday. This as the number of people who've tested positive for the novel virus has soared to 150, as announced by Ramaphosa this afternoon. The vast majority of these cases are in the Gauteng province. The latest figures by the National Institute of Communicable Diseases (NICD) confirm that there has not been any reported case of the Covid-19 in the Free State or Central South Africa (CSA).
"The team is preparing right now because it's a matter of necessity. We are going to group them according to the required numbers," he says.
The latest development in the province comes after the premier, Sisi Ntombela, on Wednesday 19 March 2020 announced the formation of a committee to look into ways of curbing the spread of the novel coronavirus.
This will include all MECs and representatives of opposition parties. Ntombela said part of her government's stringent measures is to close some of the borders shared between the province and the neighbouring country of Lesotho. She said 114 beds have been organised across the province, with 38 beds at the isolation centre of Pelonomi in Bloemfontein, which is the province's designated hospital during the coronavirus outbreak.
Meanwhile, addressing the media in a joint media briefing of the Exco, MEC of Health, Montsheng Tsiu, said the province has a challenge of tracing people who might have been exposed to people infected by the virus. So far 150 cases of the coronavirus have been confirmed in South Africa.
Tsiu says they have had talks with some of the private health care centres in the province to assist the province with space, in case numbers become too much for the government to handle.
OFM News/Katleho Morapela, Lucky Nkuyane, and Olebogeng Motse