CentralSA
Dismissed PP official heads to CCMA
─── KATLEHO MORAPELA 14:24 Thu, 14 Jan 2021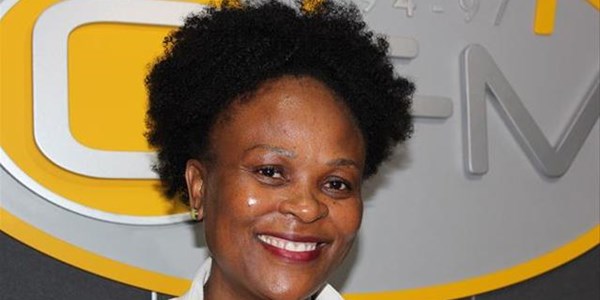 The Public Protector's senior representative in the Free State, Hamilton Samuel, is dragging Busisiwe Mkhwebane to the Commission for Conciliation, Mediation and Arbitration (CCMA).
This follows after his dismissal from the chapter nine institution. Samuel confirms to OFM News Mkhwebane has officially served him with a letter of dismissal following months of suspension.
Samuel was suspended last year in March after penning an open letter to Mkhwebane calling for her resignation. He stated how Mkhwebane was unfit to hold office and has only brought the chapter 9 institution into disrepute. He says he will be challenging his dismissal on the grounds of procedural unfairness, as his disciplinary hearing went ahead in his absence and that of his legal representative, despite having asked for a postponement following contact with a Covid-19 positive relative.
Samuel maintains Mkhwebane has brought the Office of the Public Protector into disarray and must vacate office. He says Mkhwebane has, on several occasions, failed to uphold the office's mandate nor did a thorough investigation on various cases.
He says the controversial multi-million rand Estina Dairy Project in the Free State is a classic example of how Mkhwebane has failed to do her job and that her first report wouldn't have been taken for a review if she prioritised the interests of the public before that of certain politicians.
OFM News previously reported that Mkhwebane's spokesperson, Oupa Segalwe, said the decision taken to place Samuel on suspension was not a sanction, but a measure to allow investigations into his conduct to be carried out without any obstruction.
He said Samuel wrote the letter using office resources, including a branded letterhead, and that he abused the office's facilities to pursue his own vendetta and incite staff to turn against the Public Protector.
Whilst the same reasons had been outlined by the chairperson of the hearing, Samuel says the procedure was not fair as the hearing proceeded in his absence eliminating him from presenting his side of the evidence.
Mkhwebane's spokesperson, Oupa Segalwe, is yet to respond to OFM News' questions.
OFM News