CentralSA
FS ANC RET rallies behind Magashule
─── LUCKY NKUYANE 12:16 Wed, 17 Feb 2021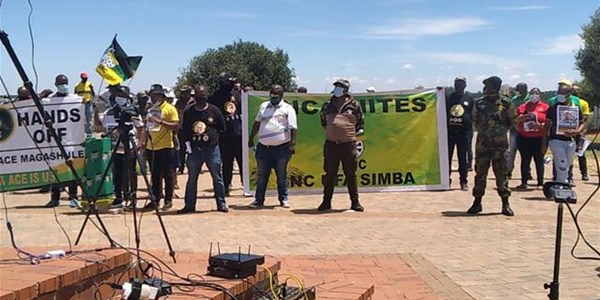 A group of ANC members in the Free State, calling itself the Radical Economic Transformation Forces, has ascended Naval Hill in Bloemfontein where it pledged its support to ANC Secretary-General Ace Magashule and former president Jacob Zuma.
The group has called a media briefing where they are set to outline their views on the recent developments involving the ANC National Executive Committee's (NEC) adoption of a step-aside policy.
They are also expected to touch on the recent controversial stand by the former president to defy the constitutional court order instructing him to appear before the state capture commission were he is being implicated at least 40 times.
Speaking on behalf of the group, Malefu Mofokeng says they believe the charges against former Mangaung Mayor, Olly Mlamleli, and Magashule are politically motivated. Mofokeng says they are not ashamed to voice their support for Magashule.
In October 2020, Mofokeng told OFM News that state resources are being used to wage psychological warfare against people perceived to be close allies of Magashule. She said people are trying, by all means, to nab the former Free State premier and current ANC SG.
OFM News